Men with money don't complain when they help women – Toke Makinwa
Written by MaxFM on November 28, 2018
Media personality and fashion icon, Toke Makinwa has a few words for broke men who have an opinion about what a woman should like.
In a recent post, she suggested that only broke men complain about women loving money while those who are loaded don't mind.
she wrote.
Advertisement

"You will never hear a guy that has money complaining about women loving money, it's always the Gorillas with coins,"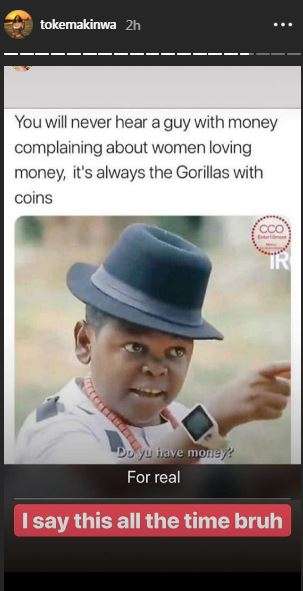 Although many will argue that all men don't like gold diggers, to Toke, it is apparently only the broke ones who complain when a lady appears to be digging for gold in their pockets. Her message set off some internet users who believe that Makinwa's thoughts on what an ideal man should be is one packed with money.
Advertisement

---