MIAMI RAPPER STITCHES SAYS HE WILL COMMIT SUICIDE ON HIS INSTAGRAM ACCOUNT
Written by MaxFM on January 4, 2018
MIAMI RAPPER STITCHES SAYS HE WILL COMMIT SUICIDE ON HIS INSTAGRAM ACCOUNT
Popular Miami rapper Stitches had some creepy post on his Instagram live story. The messages showed him being ready to commit suicide.
The Miami rapper, who is best known for his beef with The Game, told his fans that he planned to kill himself. Rather than talk him out if it, some fans asked him to go ahead.
Check everything below.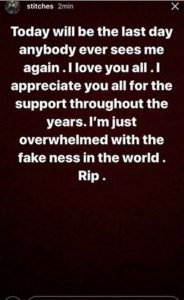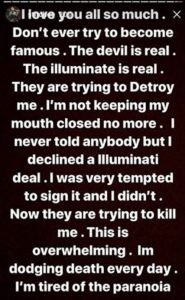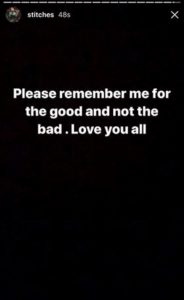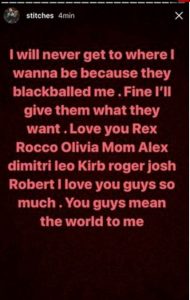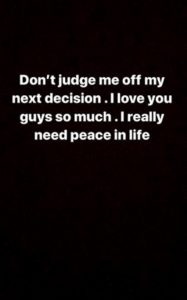 ---