MMM Founder, Sergei Mavrodi, Dies Of Heart Attack
Written by MaxFM on March 26, 2018
The founder of the popular Ponzi scheme MMM, Sergey Mavrodi is dead. It was gathered that the cause of his death was a heart attack.
According to reports, Mavrodi aged 62, had felt weakness and pain in the chest was rushed to the hospital late on March 25 with pain in his chest and died several hours later.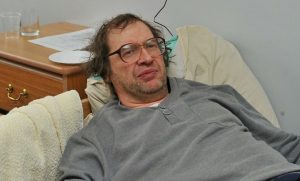 Mavrodi a Russian businessman deprived millions of Russians of their savings in the 1990s with the pyramid scheme.
Mavrodi's MMM financial pyramid was a typical Ponzi scheme in which earlier investors receive their profits from subsequent investors. Mavrodi promised returns of 20 percent to 75 percent a month, as well as lotteries and bonuses for investor.
As soon as the number of new clients stopped growing, the pyramid collapsed, causing huge financial losses for at least 10 million people, in some cases leaving them destitute.
MMM started in Nigeria in November 2015, when it launched a new website for Nigerian audience.
In Nigeria, the company lowered its standards and promised profit was 30% per month since its primary target was unemployed people.
The number of people that signed up by the late 2016 was shocking – 2.4 million! They hoped that MMM would give them easy money and they had no doubts.
Sadly, after a year of its existence in Nigeria, the hopes of the people was dashed as MMM announced the freezing of all members accounts.
According to the company, the reason was "systems overload and the negative attention brought on by the Government and mass media."
Upon this freeze, people started to panic. Unfortunately, the worst part of the ugly incident was that the panic led them to even attempt to end their lives.
News of suicide attempts and death became rampant that the Lagos State Emergency Management Agency asked the citizens to look out for each other and call the emergency number if someone was trying to kill himself/herself.
MMM reopened in January 2017, but lost most of its investors as many already had a negative impression about the scheme.
Mavrodi at the time wrote an open letter to Nigeria journalists whom he claimed were causing unnecessary tension in the country.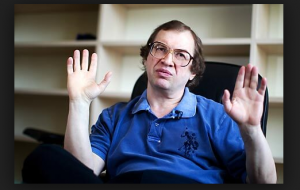 ---