Mr Eazi Signs Licensing Deal With Universal Africa
Written by MaxFM on April 12, 2018
Universal Africa has signed a licensing deal with Mr Eazi for his forthcoming project 'Life Is Eazi Vol. 2: Lagos to London'.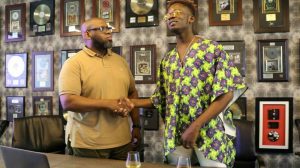 The deal is said to be exclusive to Africa.
Advertisement

Mr Eazi took to his Instagram page earlier today to announce it with the caption:
"Major Pim Pim Alert – Today as CEO of my Label Banku Music, i just signed a Label Licensing Deal with @UMGSA , Banku Music/UMG Africa will Jointly Release My New Project (Life is Eazi Vol 2 Lagos To London) in Africa!!! Big up everyone that made this Happen! #Godwave#HappyBoyTour #Godwave ( @elbama1@umgnigeria )"
The signing took place in Johannesburg, South Africa on Wednesday, April 11. 2018, between Mr Eazi and head of Universal Africa, Sipho Dlamini.
Advertisement

This means that the singer's label, Banku Music and Universal Africa will jointly release his new project in Africa.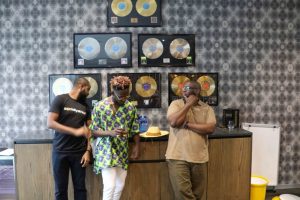 The figures involved in the deal has not been made public but Eazi hinted that more label partnerships for different key regions are in the works.
Advertisement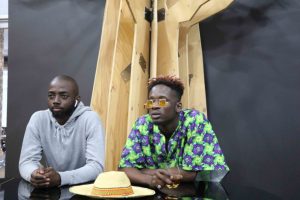 In 2016, Mr Eazi gained prominence in the Nigerian music industry following his smash hit single 'Skin tight'.
The song catapulted him into the mainstream media and he consolidated his newly-found fame with numerous collaborations and singles which cemented him a major spot in the industry.
Advertisement

Later that year, Mr Eazi picked up the prestigious Headies 'Next Rated' award, and won the Sound City MVP Award in the 'Best New Artist' category.
---