New evidence submitted against Hushpuppi in California
Written by MAX FM on September 17, 2020
Dubai based alleged internet fraudster, Ramoni Abas aka Hushpuppi, might not be getting out of his travails easily as a piece of alleged new evidence has been submitted against him
Recall that he was arrested months ago in Dubai for allegedly defrauding over 1.9 million people to the tune of over 168 billion Naira and was shipped to the US, for further prosecution.
In the new evidence submitted against Hushpuppi who was arrested months ago in Dubai and extradited to the United States for allegedly being part of a network that made "hundreds of millions of dollars" from business email compromise frauds and other scams, he was accused of using his personal email to register on a website "whizzlog" which is a market place for buying US bank logs and money laundering.
It was alleged that his email address contained registration confirmation from Whizzlog and numerous confirmation and receipts of bank logs he purchased.
See the additional criminal charges against Hushpuppi below: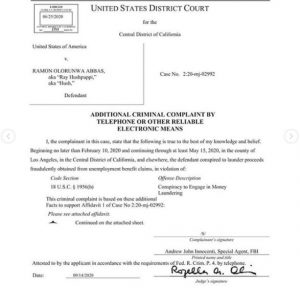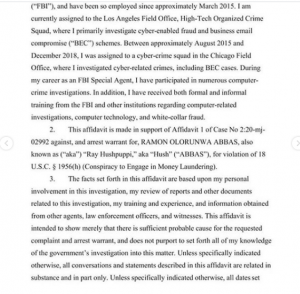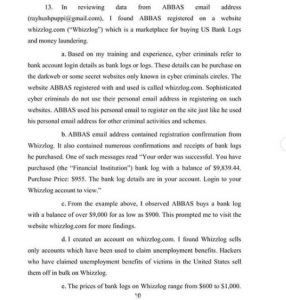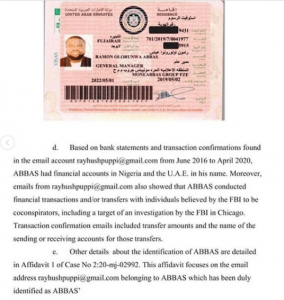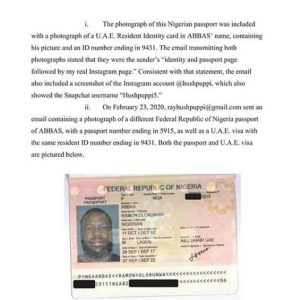 Recall that Ramon Abbas a.k.a Hushpuppi has gotten another lawyer to represent him in California. Hushpuppi's lawyer, Gal Pissetzky who is only licensed to practice in Chicago will now be supported by Vicki Podberesky of Andrues/Podberesky law firm based in Los Angeles.
---