Nicki Minaj announces retirement from music to start her family
Written by MAX FM on September 6, 2019
American popstar and rapper Nicki Minaj has announced she's retiring from music to have a family. The 36 year old rapper, took to Twitter on Thursday September 5  to break the news to her fans.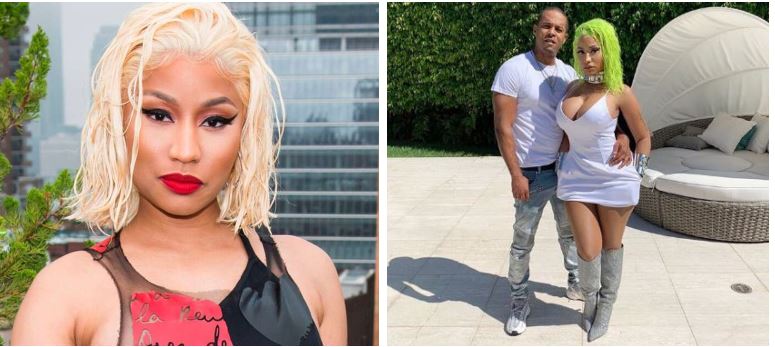 The top female rapper urged her fans to keep supporting her till the end, reminding them of her love.
She tweeted:
"I've decided to retire & have my family. I know you guys are happy now. To my fans, keep reppin me, do it til da death of me.

"In the box- cuz ain't nobody checkin me. Love you for LIFE."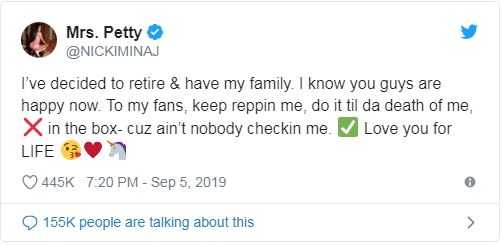 The announcement seemingly came out of nowhere, as prior to the tweet Minaj had been very active in the music scene of recent and she had also been teasing plans for a new album she'd been holed up working on following the release of hit song, Megatron and this left her fans shocked.
See some responses;
"I'm going to go cry now. We love you, Onika. Thank you… for everything."

Another said: "GURL I WOULD FIGHT YOU IF U QUIT NOW !! YOU WORKED SO HARD TO GET HERE DONT GIVE UP."

"Excuse me??? Retire???? What about album #5" a third said.
---