Nicki Minaj specially celebrates Beyonce on her birthday
Written by MaxFM on September 5, 2018
American rapper, Nicki Minaj  celebrated Beyonce's birthday with a sweet Instagram post where she thanked the superstar for everything she has done for her.
Beyonce turned 37 years old, yesterday, September 4th, 2018 and to celebrate the Queen, Nicki Minaj took to her Instagram page and uploaded a video that shows one of their electrifying joint performances.
In the video, both superstar entertainers stare each other down with intensity before bursting out in laughter.
Advertisement

Nicki Minaj attached to the post, a caption that echoes some of the words she shouted at the end of the video where she hyped the crowd.
View this post on Instagram

Advertisement

Make some noise for the mthrPhknQueenB. Happy Birthday BEY! Love & adore you & I THANK you for everything you've ever done for me. I'll never forget it. 🎈🎊🎁🎂♥️ #BarBey
Advertisement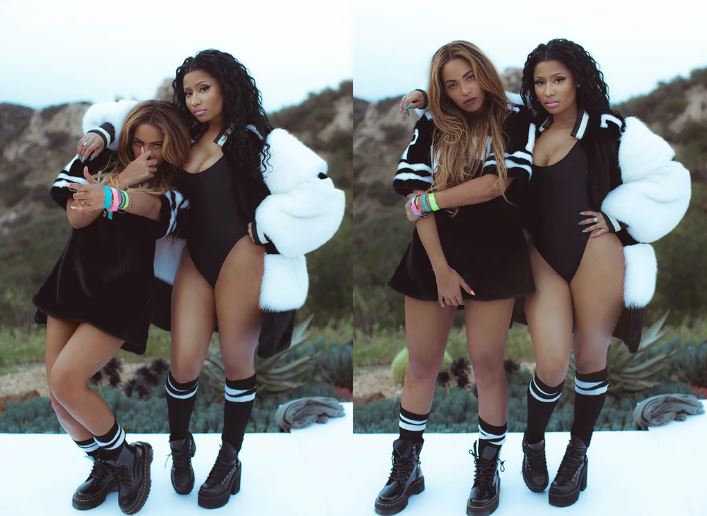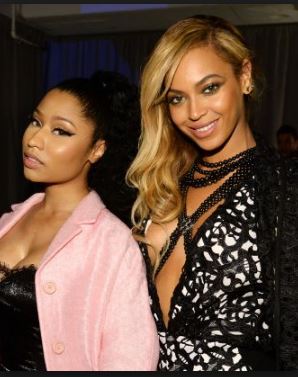 Advertisement

Advertisement

---