Nipsey Hussle's Sister And Baby Mama Battle Over Custody Of Daughter
Written by MaxFM on May 21, 2019
Nipsey Hussle's sister and baby mama have both taken the custody battle of his daughter to court. According to TMZ, Nipsey's sister, Samantha wants to keep full custody of the 10-year-old girl, Emani while her mum, Tanisha Foster also seeks the same rights.
Both parties appeared at a court on Monday, May 20, 2019, where they had to apply for the custody of Emani. The case was scheduled for another date in July as the hearing was sealed.
Reports say that Tanisha left the courtroom crying. Tanisha's lawyer, Larry Lewellyn, tells TMZ he's working with Nipsey's family on a visitation schedule that will be in Emani's best interest.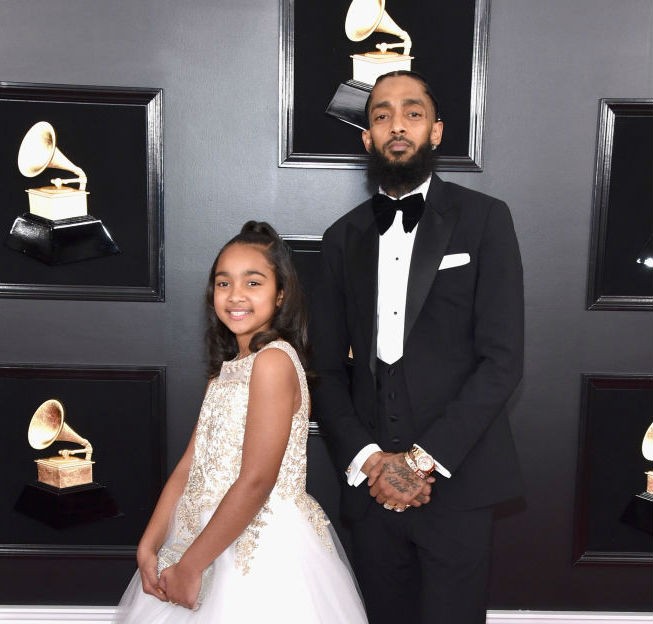 TMZ broke the news that Samantha believes Emani's biological mother is unfit to care for the 10-year-old, and Samantha played a crucial role in helping raise her when Nipsey was alive. Samantha wrote in her petition that she wants to "ensure the continued stability for Emani and ensure that she will be able to maintain her current and ongoing relationship" with her family.
Nipsey Hussle was killed on Sunday, March 31, 2019, at the front of his shop in Los Angeles by the now identified killer, Eric Holder.
---