Nollywood actress, Adedamilola Adegbite's son Brian turns 5years today August 31st
Written by AaronWeb on August 31, 2019
Nollywood actress, Adedamilola Adegbite who was formerly married to Ghanian actor,  Chris Attoh, is celebrating the 5th birthday of their son Brian.
Chris Attoh and Adedamilola Adegbite had Brian during their time together as a couple before Chris Attoh went ahead to marry his late US-based partner.
The now single mom took to her social media page to share photos of the celebration and penned some emotional message about her son Brian.
She wrote:
"MY BABY IS 5!!! It seems just like yesterday. At "chuck e cheese" with some friends. Feeling so restless and uncomfortable. Not knowing you were much closer than we expected. The unbearable pain birthing you. Those seconds we couldn't hear your heart beat. The nurses tried to stay calm but I could tell they were worried. And then all of a sudden, the little thump thump of your heart filling the hospital room. Separated from you for days while you were in the ICU. Separated from you again during one of the most trying times of my life…. Truth is, maybe we didn't get off on the greatest of starts. Motherhood is a journey. A learning process. It's been 5 years and I don't have it all figured out yet. But I promise to love and protect you. To fight for you, to be your pillar of strength and support. To walk closely by your side every single day. To bring you up in the way and doctrines of the Lord. You will grow up to be a fine man. You will be a bright light in your generation. A king amongst men. I decree and declare God's blessings and favor on you every single day of your life. Mummy loves you so so much Brian. Happy birthday to you my Son"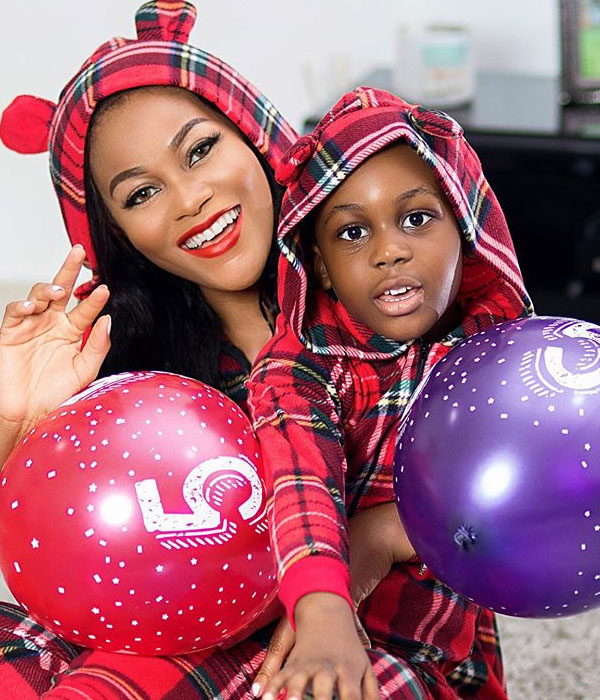 Happy Birthday Brian!
https://www.instagram.com/p/B10_cvbAv9l/?utm_source=ig_web_copy_link
---