Real Madrid set team record with Club World Cub Triumph
Written by MaxFM on December 18, 2017
Real Madrid set team record with Club World Cub Triumph
Real Madrid set a year-best in the club history after winning the World Club World Cup with a narrow victory over Gremio on Saturday.
Cristiano Ronaldo's free kick was enough to seal a 1-0 win for the Spanish side, who had squeezed past Al Jazira 2-1 in the semis.
Gremio defeated doggedly but sowed little inclination to attack their illustrious opponents, even after falling behind in the second half.
That timid approach allowed Madrid cruise to victory in the final and in the process make history.
The Club World Cup is the fifth trophy Zinedine Zidane's men have lifted in 2017, a number that the club have never previously managed.
Madrid also became the first team in Club World Cup history to retain the title, and tie Barcelona for most overall victories in the competition with three.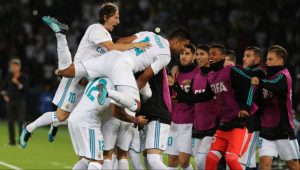 Not since Tele Santana's Sao Paulo side in 1992 and 1993 (under the previous intercontinental Cup format) had a team been proclaimed world champions for two years running, a distinction also achieved by the likes of Pele Santos (1962 and 1963), Helenio Herrera's Inter (1964-5) and Milan under the direction of Arrigo Sacchi(1989-90).
Watch video below…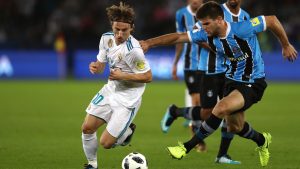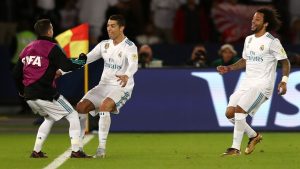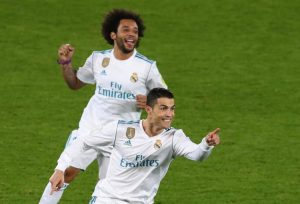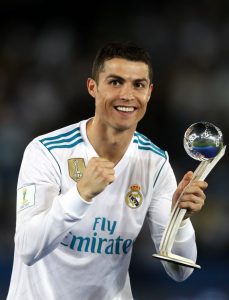 ---