Reno Omokri slams men buying the new sex dolls
Written by MaxFM on January 19, 2018
Reno Omokri slams men buying the new sex dolls
Reno Omokri, a former aide to the immediate past President Goodluck Jonathan has reacted to the latest introduction of sex dolls to satisfy the sexual urge of both men and women, He advised people to get a wife and not a doll.
See his tweet below:
'Come on guys, God made you for greater things than to be lusting after a machine! Get a wife not a machine for sex. You have to be a dullard if the best you can get is a doll instead of a beautiful woman whose libido can match yours. A Sex Doll makes you a Sex Dull #RenosNuggets".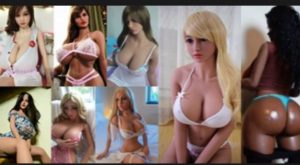 Come on guys, God made you for greater things than to be lusting after a machine! Get a wife not a machine for sex. You have to be a dullard if the best you can get is a doll instead of a beautiful woman whose libido can match yours. A Sex Doll makes you a Sex Dull #RenosNuggets

— Reno Omokri (@renoomokri) January 19, 2018
Don't waste your $2500 on a sex doll. Go and invest it in a business idea and and take great care to grow the business until it is profitable. When the business starts yielding money, you will attract what is better than a sex doll #RenosNuggets

— Reno Omokri (@renoomokri) January 19, 2018
---