Rihanna Vows To Have Kids With Or Without A Partner As She Graces The Cover Of British Vogue
Written by MAX FM on March 31, 2020
Rihanna has made history by becoming the first person to grace the cover of British Vogue in a durag for a high-fashion shoot.

Speaking with the magazine, the 32-year-old opened up on her plans to start her family as well as her upcoming projects.
Sharing her personal aspirations, the singer revealed she's open to raising 'three or four children' alone if she doesn't find The One, telling the publication in its May issue: 'Would I do it on my own? Hell yeah!'

Rihanna, who split from Saudi billionaire Hassan Jameel in January following a three-year romance, added: 'I'll have kids – three or four of 'em'.
The singer confirmed she's also set to explore reggae music, saying: 'That is happening… I feel like I have no boundaries. I've done everything – I've done all the hits, I've tried every genre – now I'm just, I'm wide open. I can make anything that I want.'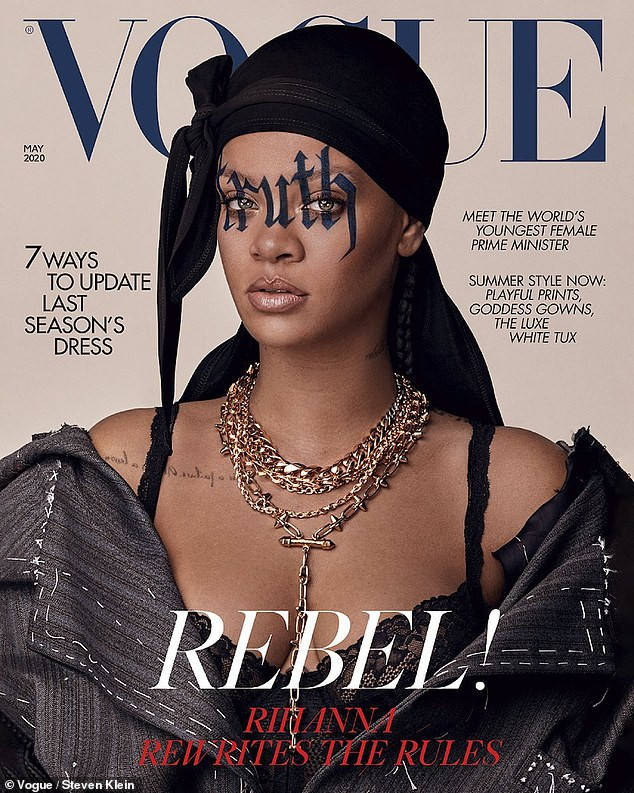 Rihanna explained: 'I can't listen to my voice, you know. Oh, I'm nervous before even getting in the car to go to something, It can be devastating.
'And when I pull up to the red carpet, I'm like…Are you kidding me? I left the Grammys one time. Left! In the middle of my hair and make-up. My hair half up, half of my lash on…'
On the success of her cosmetic brand, she added: 'I'm shocked by people saying, "Oh my god, what made you think of making make-up for black girls?" I'm like, What? You thought this was like a marketing strategy? Like I'm a genius?
'It's shocking most of the time, then it turns into disappointment that this is groundbreaking right now. In my mind, this was just normal.'

---