Saskay, A BBN Star, Explains Why She Ended Her Friendship With Cross.
Written by maxfmeditor2 on June 17, 2022
Saskay, BBN Reality TV Star, has revealed why she ended her connection with Cross Ikechukwu Okonkwo, her former love interest.
Saskay made this known during the Shine Ya Eye Reunion, Day 10, (episode 10) on Wednesday night, June 15. This was after the show host, Ebuka Obi-Uchendu asked her if she and Cross are still friends. According to Saskay, the voice note of Cross speaking demeaning things about her remains is the major reason she decided to stay away from him.
Advertisement

She stated that her disassociation from Cross came after the leaked voice note of Cross talking bad about her went viral. In the voice note, Cross was heard explaining that he's no longer involved with Saskay, as she and her team are manipulative.
Advertisement

Ebuka asked, "So, are you and Cross friends"? Saskay answered, "No". Exactly, what then happened asked Ebuka
Saskay answered
Saskay Response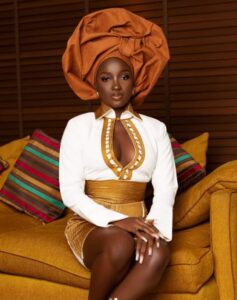 Advertisement

"of course the conversation. So, I thought, why did the voice note sound like he was trying to make it look like, it's okay being friends with me inside, but not wanting people outside to know we're friends. Talking about me and my team being manipulative. She continued, I just felt weird that he came to meet me to apologize. But while he was talking, I realized he was apologizing for the conversation being leaked, not for what he said in the conversation"

And I told him, I said, I understand and I respect you, but this conversation had embarrassed me publicly and if you at least actually care, then you can say something publicly. I'm not saying you go out and write, 'oh I'm sorry Saskay, I said this', not necessarily, but at least, just say something publicly, and I told him that. And he just said okay, just kind of bossed it off, and that was it".

Advertisement
https://www.instagram.com/p/Ce4a3FOjl7x/
Ebuka asked Cross to share his opinion about the voice note, Cross detailed that it was when the voice note got leaked online that he realized that it might be Saskay's supporters who set him up, by calling him and asking him about Saskay, and threatening him with a video of him at Saskay's house.
Advertisement

Cross explained that he opened up to a question asked by the lady he was on call with, about him secretly visiting Saskay, when it was obvious Saskay invited him for a discussion, which he honoured.
Cross mentioned that he had long disassociated himself from all the relationships from the Big Brother House, and has decided to be on his own.
Advertisement

Cross's Response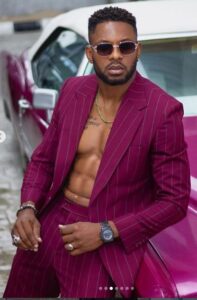 Ebuka asked Cross "Was it also the voice note that changed the friendship"?  Cross replied,
"Well, you people are really going deep, but it's okay. The funny thing is that these fans find a way to get into people's heads. They don't understand that so many things are bigger than the whole thing. And they listen to them and they feel it. I'm a very private person when I want to do my things"

Advertisement
"When I realized that you knew Saskay…, I didn't know whether she had me recorded for whatever reasons. Cross continued. When we came out of the House, we were very cool. We talk and everything. I think when I even travelled I got a gift as well. So, because she told me she wanted to talk about something, badly, then I said okay when I get back, we will talk about it. I told her, let's talk about it on the phone, she was like, no, she wants it when I get back home, from South Africa we will talk about it. I said okay, no problem".
Continuation of Cross's Response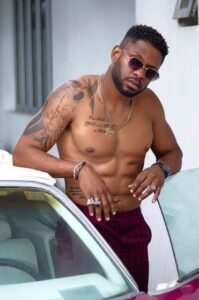 Advertisement

"Then, I got back, when I came back home, I saw her and for some reason, a lot of people were thinking we were involved, but we were not involved. Like, we were just friends. We were just literally friends, nothing. And people thought we were, and I was like okay, cool. So, I came, gave her a gift, gave her a hug, and that was it. We sat down and discussed, and then, I left the house".
"All of a sudden, I heard that Cross was in Saskay's house, having sex or doing rubbish and in my mind, I was like, wait, I don't understand. I've never touched you, like anything, we were just friends. So, I was like okay cool, these people are using fans to be doing all sort of hanky panky stuff. Then I told them that things like this are not what excites me".
Advertisement

About Leaked Tape
Ebuka further asked Cross, "Then what was the voice note". Cross responded: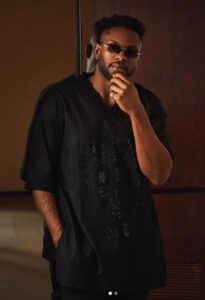 Advertisement

"Then, I woke up to like over 40 missed calls on my phone. And my phone was blowing up. And I'm like, what's going on? Why is my phone blowing up? So, I picked it up and I was like trying to know what's going on and they were saying Cross, there was a video of you and Saskay, and everything. And I'm like, what rubbish video? Bring the video let me see it because I didn't do anything. Literally, why are you dragging this whole thing out of proportion?

I went to see her, said hi to each other. So, where's the video? They were like, they'll bring video and pictures. I said okay, bring it let me see, because I know I didn't do anything there. Then, the whole thing now escalated. So, that was how I was talking to someone, not knowing that the person on the phone was trying to set me up. And I was trying like, telling the person, listen, we're done with Big Brother House.

Advertisement

There are many things involved now that I'm going on with and I was trying to break it down with them, because at that particular time, I was more friendly with Angel. So, I was telling them that I'm not involved with Saskay. And I even say something like, I'm not close to Whitemoney like that. I didn't know the person was setting me up. I was explaining to the person like, listen, we've come out of the House, whatever happens inside the House is over. This is the new beginning of life."
Advertisement

More about crosses interview to come but obviously Saskay has moved on from all the drama that had happened in the past. Will this show help to mend Saskay and Cross's friendship/relationship. Time will tell.
Also read:
https://www.max1023.fm/emmanuel-denies-ever-being-in-a-relationship-with-liquorose-video/
Advertisement

---