Seun Kuti Speaks on his Black Times Album
Written by MaxFM on January 4, 2018
Seun Kuti Speaks on his Black Times Album
Seun Kuti is the youngest son of Late Afro-beat Pioneer, Fela Kuti. He has spent most of his life preserving and extending his father's political and musical legacy as the leader of Egypt 80.
Seun, 35, showed interest in is father's music from the age of five, and at nine began opening Fela's shows, singing a select group of songs with Egypt 80 before his dad took the stage.
In a chat with the WetinDey Family on Maxfm, he revealed that his 8 tracks album, Black Times would be released on the 2nd of March, 2018 featuring American and Mexican musician, Carlo Santana.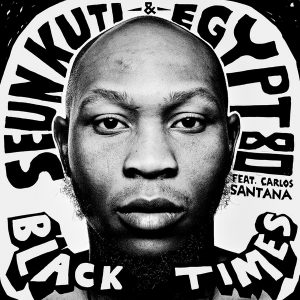 Speaking on the inspiration behind his Album titled Black Times, he reveled that it was his lifetime experience from childhood, during his developing process in school, he studied the history of the black ancestors and got to understand the ideology and philosophy that inspired people like Kwame Nkrumah and Matiya Mulumba, Fela Kuti and others and also grew up understanding himself.
Literally, Black Time, according to Seun Kuti is understanding yourself as a Black. "Understanding oneself is a lifetime journey", he concluded.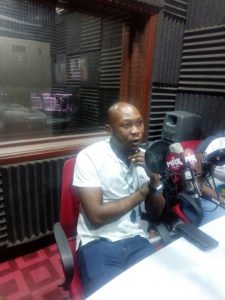 ---