Simi tells a fan who doesn't listen to her husband's music to F**K off
Written by AaronWeb on September 11, 2019
Following a tweet that singer, Simi posted on the twitter App where she wrote "stop wasting ur life on stupid things", a fan came forward and replied her saying, "That's why I don't listen to your husbands music".
Simi and husband, Adekunle Gold recently released visuals for their new song 'By you'.
She wrote;
"You want attention. But I've changed so God bless y- actually nah. Fuck off in whatever direction is comfortable for you."
Screenshots.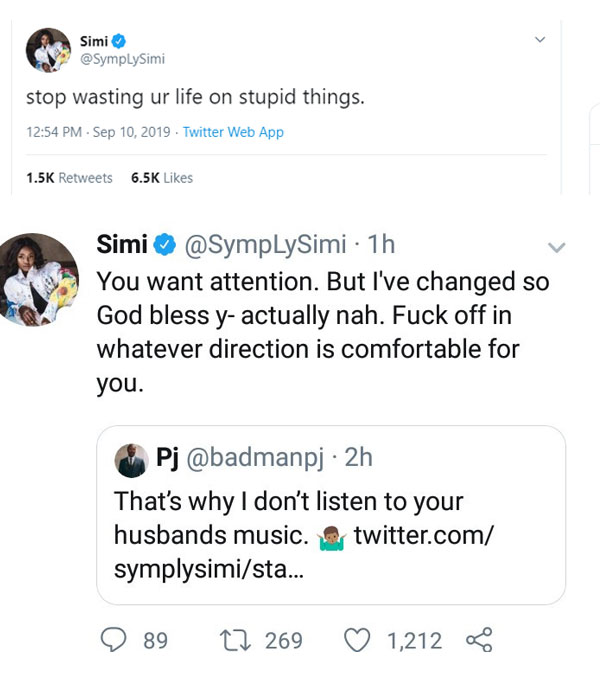 ---