Simi's Mum Reacts To Adekunle Gold's Request For Simi's Bride Price
Written by MaxFM on July 31, 2018
On Saturday July 28, Nigerian Singer, Simi posted a stunning picture of herself in a black velvet tracksuit and pink sneakers, with the caption "ah-boo-jah wass poppin'? #doyousiminow".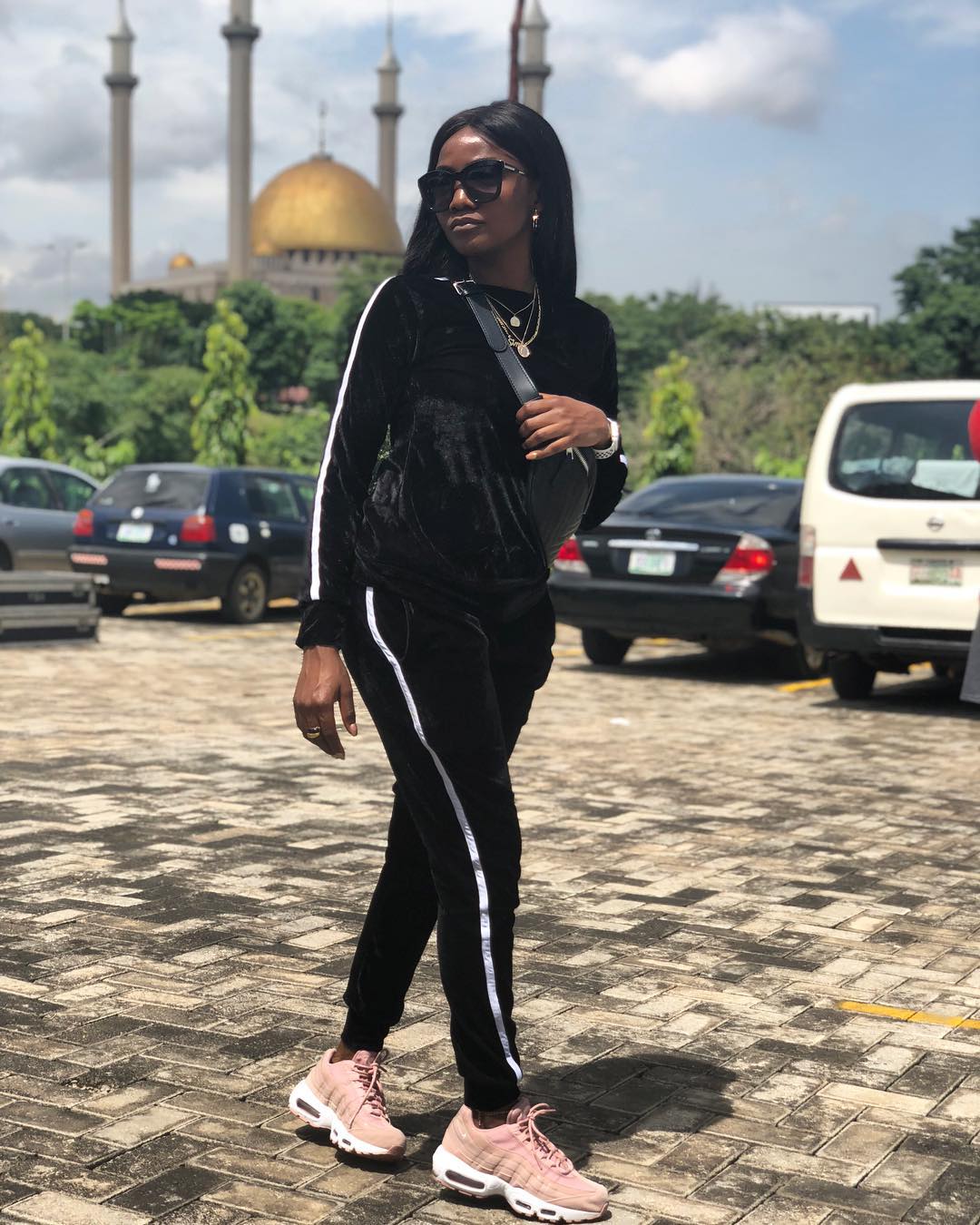 Obviously stunned by her dashing look, Nigerian highlife singer and Simi's rumored lover, Adekunle Gold proceeded to the comment section to ask her mum for her daughter's bride price. He tagged her and asked:
"@jedishola mommy how much is the bride price again?"
Mother of the Jamb Question crooner, Mrs Jedidiah Akinsola interestingly gave a hilarious comment which spurred reactions from a lot of fans, including her daughter as well. She replied him saying:
"Sorry, I forgot to add the dowry N10m only. I will be collecting the remaining after the first set of twins."
Her response sparked lots of mushy reactions from fans urging Simi and Adekunle Gold to get married already, it also got Simi asking her mum if she's put her up for sale as she also commented:
"@jedishola so I'm basically for sale fam?"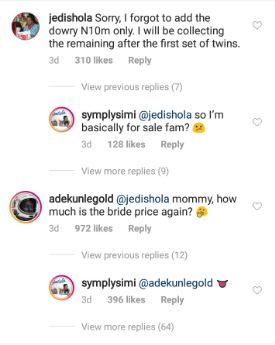 Note that this is not the first time the petite singer and Adekunle Gold have spurred romance rumors. Simi's 2018 birthday message to Adekunle Gold in January as well as his birthday shout out to her in April, raised a lot of eyebrows. Her reaction to his haircut earlier in the year also got people to confirm that there's definitely a relationship between them beyond the friendship they claim.
---