Tems models Reebok classic leather shoes
Written by maxfmeditor1 on April 20, 2022
Nigerian Music Artist Tems shows off style while involved in a campaign for Reebok.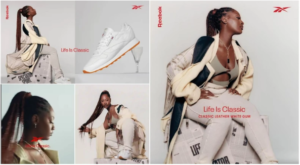 Nigerian singer Temilade Openiyi, better known by her stage name Tems, has signed and modelled for a known brand.
She modelled a new brand of shoes for the American fitness footwear and clothing manufacturer Reebok.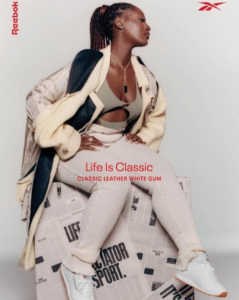 Tems is one of the fast-rising musicians representing the Nigerian afrobeat sound on the international scene.
The 26-year-old star modelled the "Life Is Classic" campaign for the new shoe line.
Reebok to their official Instagram to post the latest video of Tems modelling the new shoes in the "Life Is Classic" campaign.
Whereas In the video, Tems flips her hair while wearing a Reebok branded outfit.
The video comes with a message that said, 'Tems moves by the air of her lungs, letting her divine nature lead her on her journey.
"Her soothing chords create a spiritual essence. Her words call for freedom. She is not bound by the conditions of what it means to live.
"She tells stories of her thoughts and experiences. because what is life if people can't see you."
The "Life Is Classic" campaign is not the first Tems has been involved since she signed for Reebok.
Tems featured in the Life Is Not A Spectator Sport campaign along with basketball legend Allen Iverson, Venezuelan singer-songwriter Arca Colombian Singer/songwriter Brent Faiyaz, London based Rapper, songwriter Ghetts French singer-songwriter and producer Lolo Zouaï. back in February this year.
Tems' deal with Reebok and Davido's massive deal with Puma continues to help build the Afrobeats genre and sports brands worldwide.
---