Tiwa Savage replies lady who said she is 'overrated'
Written by MaxFM on December 19, 2018
Nigerian celebrities have learned to develop a tough skin and often ignore when 'haters' or trolls come with all sorts of criticisms and insults.
Very rarely do celebs respond and when they do, it is easy to believe that the troll or 'hater' must have pushed their buttons.
38-year-old Tiwa Savage must have had a bitter soup taste in her mouth after reading the post of Twitter user identified as Chitala, who stated that she thought the singer was overrated.
Tiwa Savage responded to Chitala who shared a post suggesting that Savage is overrated and she feels so strongly. In response, Tiwa schooled her on what has been the major icing on the cake of her success.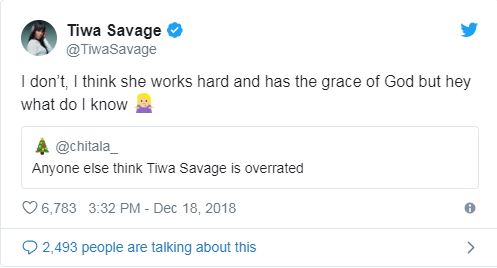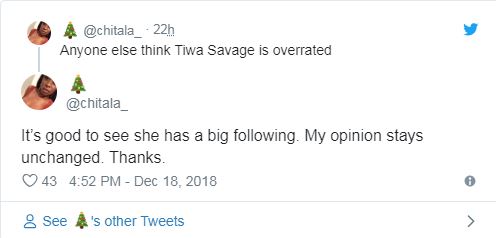 ---