Tolani Otedola Has This To Say On Her Father's Wealth
Written by MaxFM on February 12, 2018
Tolani Otedola Has This To Say On Her Father's Wealth
Tolani Otedola, the first daughter of billionaire Femi Otedola, who learnt the rudiments of music in England and has completed her education, has decided to take her music to the next level in Nigeria.
In a recent interview, she somewhat accepted that she takes advantage of her father's name but she is trying to work hard and hopes that her music speaks for her.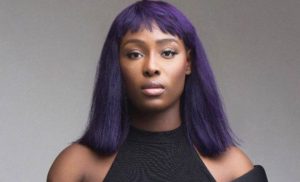 In the chat with GoldMyneTV, she said, "If you want to be good at anything, you have to learn it in school or somewhere. I have been preparing myself for the music industry. At a time, I was working, I was in the university and I was studying music too. I had to learn how to play instruments and how to write music."
According to her, she will never take it personally if anyone who attributes her success to her father's fame.
"If you tell me I am taking advantage of my father's fame, I will not argue with you. I have already accepted that people will form their own opinions about me and I don't intend to fight it. I will try to work hard and hope that my music speaks for me.
"It's a mistake for people to think that since we were born into a wealthy home, we don't need to work for anything. My father takes care of us, but his money is not ours. Parents like to support their children, but I don't think they want us to depend on them forever. One day, my parents will not be around again and I will need to take care of myself."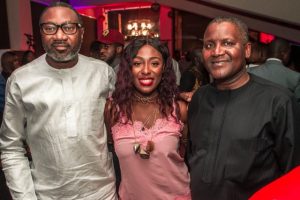 By the way, Billionaire CEO of Forte Oil, Femi Otedola, is blessed with four children, three daughters and a son.
It notable to know that his three daughters posses interests in entertainment. Florence is DJ Cuppy, Temi is a fashion entrepreneur and Tolani, is a singer.
---