Tonto Dikeh Warns Certain Celebrities To Stop Begging Her Man For Money
Written by MaxFM on May 23, 2019
Tonto Dikeh send a very stern warning to a number of celebrities to stop begging her man for money. This she made this known via her Instagram page on Wednesday, May 22, 2019. Tonto Dikeh didn't even go hiding as she mentioned the names of the celebrities who keep begging her lover for financial assistance.
"Dear Nollywood and music industry, I am in a new relationship now and, to God, if I see anyone of you begging him money, begging him to sponsor your shows or movies… I will mess you up and your whole life!! Idiots. Na if I find una beg abi. I will expose all your gay asses and the females to go!!" she wrote.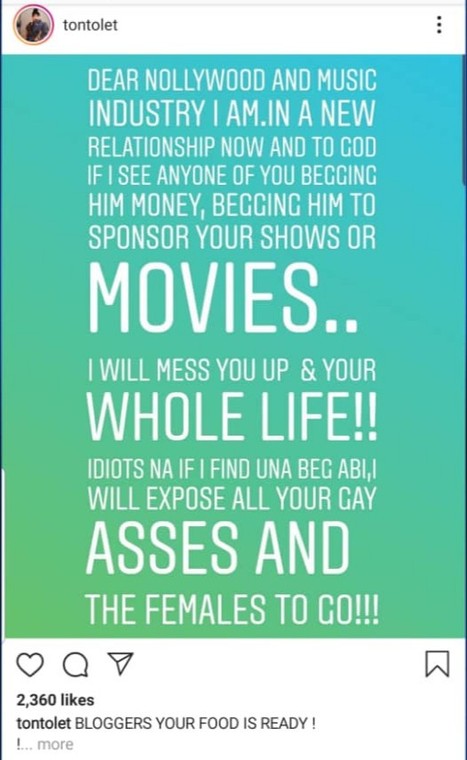 Then she went on to give a roll call of all the celebrities she was referring too, shaking tables.
"Ik igbonna, Annie, 2face, eniola, praise, juju, TOYIN, and c be warned I truly don't want problem!! But I will beat you up if you can beat me get ready!!" she concluded.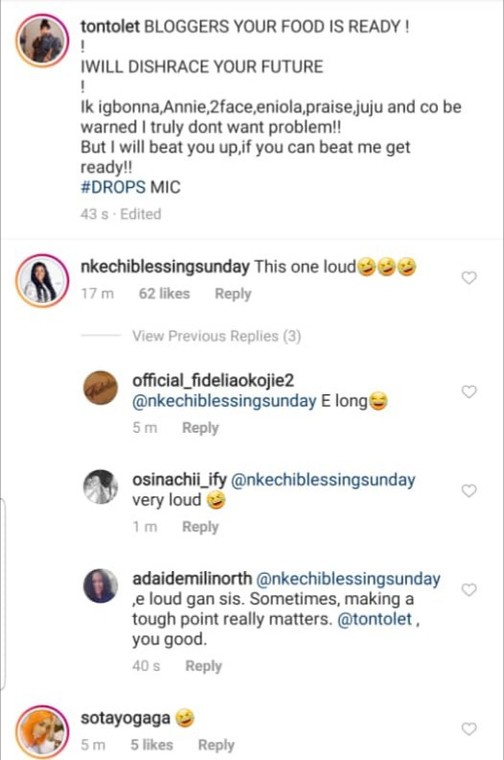 Just few hours ago, she took to battle with IK Ogbonna who she called out over some really despicable claims.
---
You may also like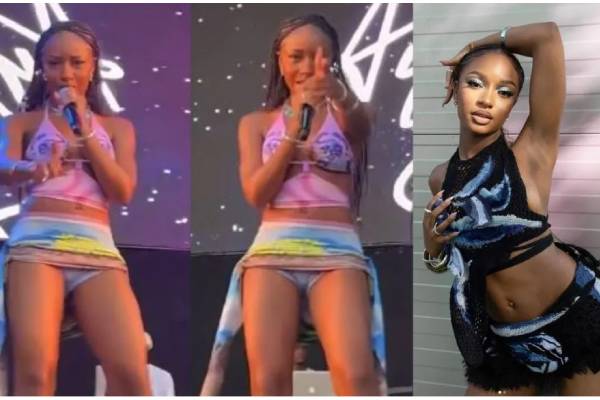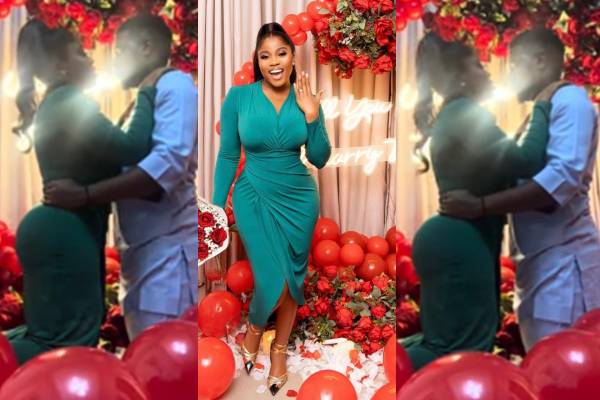 Continue reading