"Why Are We Quick To Judge Women" Helen Paul Says, Stands By Regina Daniels
Written by MAX FM on April 29, 2019
Ever since Regina Daniels reportedly got married to a billionaire businessman, a lot of Nigerians can't just get over the idea and Helen Paul has a message for people like that.
The comedian took to her Instagram page on Sunday, April 28, 2019, where she lashed them. Its nobody's business to determine the age anyone should get married.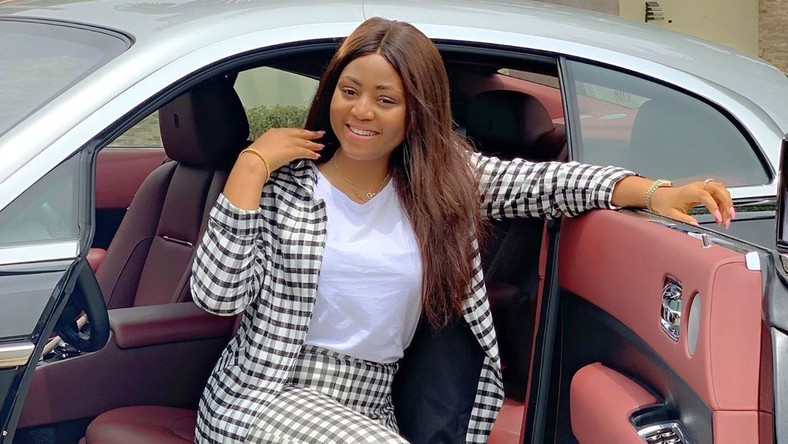 Going further, Helen went to advise the trollers to mind their business and probably go into charitable works as part of means of doing something meaningful with their time.
"Hypocrisy of the highest order, ladies are used to killing and condemning each other. Do you know what she has gone through? Do you know what pushed her and her family to go into such a marriage? There are people who get married at an older age and their husbands are using them as a punching bag.

"Why are we quick to judge women? The woman did this, the woman did that, What about the men? Please let us leave issues that are sorted and focus on matters that truly need attention. Nigeria is so big. Plenty problems to be solved o…Everybody na sinner! Better matter no go trend o. #actor #react," she said in the video.
Since the news broke of Regina Daniels alleged marriage to politician and billionaire businessman, Ned Nwoke, a lot of celebrities have come to Regina's rescue.
---