Why Bolanle Olukanni Lost Her Self-Confidence As A Teenager
Written by MaxFM on April 10, 2019
Nigeria celebrity and media personality, Bolanle Olukanni, on Tuesday, April 9, 2019 has revealed on her Instagram page that she had to struggle with self-confidence as a teenager because she battled with stretch marks. She also told of how she got over the battle after a while.
Who would ever think that someone whose admirers span across all the nooks and crannies of Nigeria, once had self-confidence issues?
See what she wrote below;
"I first got stretch marks on my shoulders when I had my first Growth spurt . I was probably 12. All my friends would wear tank tops and spaghetti tops and I felt like I had to cover my shoulders. It affected my confidence during my teenage years and I spent my early early adulthood hiding my shoulders. Well , I finally got over it and I realized it's not a big deal . So to women and men who have stretch marks and feel self-conscious about it …please don't – you are beautiful no matter what ! ❤️❤️❤️ #beautylook#growingpains#stretchmarks#flawsandall"
It is really interesting when celebrities come out to speak about their battles with self-esteem and confidence. Their stories will definitely give someone out there battling with one thing or the other confidence to move on with life.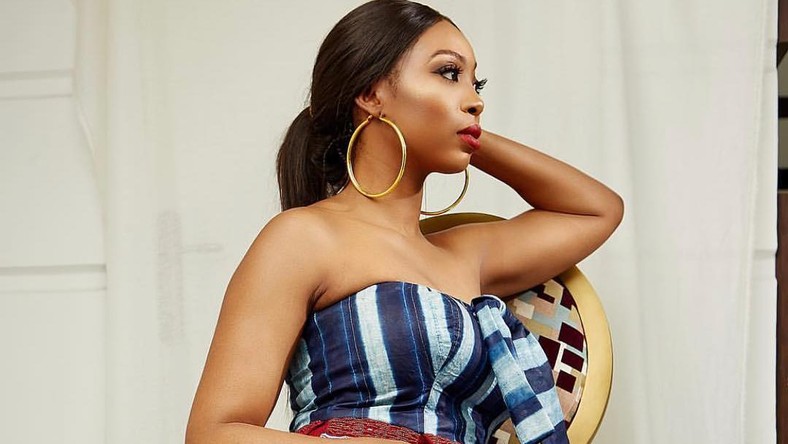 ---