WILL SMITH SPEAK ON FALLING IN LOVE WITH A CO-STAR DURING FIRST MARRIAGE
Written by Max1023fm on November 4, 2021
Another day, another peep into the private life of the Smith's, as this time it is American actor, rapper and producer Will Smith revealing that he once fell in love with his then co-star, Stockard Channing, of 'Six Degrees of Separation' while married to his first wife Sheree.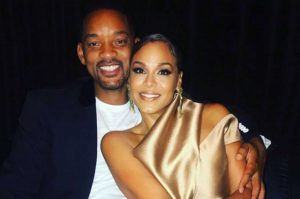 He made this known in an exclusive excerpt from his upcoming memoir, 'Will,' where he wrote, "Sheree and I were in the first few months of our marriage with a brand-new baby and for Sheree, I can imagine that this experience was unsettling, to say the least." He then continued to explain that Sheree was living with the character he portrayed for the film, "She had married a guy named Will Smith, and now she was living with a guy named Paul Poitier, and to make matters worse, during shooting, I fell in love with Stockard Channing."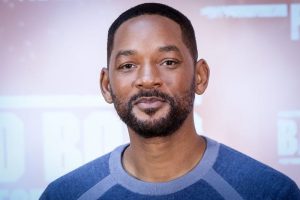 "Our marriage was off to a rocky start. I found myself desperately yearning to see and speak to Stockard."
Just so you know, this is not the first time Will Smith has spoken about his feelings for the actress, he did so in a 2015 interview with Esquire where he stated that though he fell in love with Channing, their relationship remained professional.
Still, on the upcoming memoir 'Will', the actor/rapper has recounted how he once contemplated killing his father Willard Carrol Smith Sr., after witnessing him abuse his mother when he was a child.
He wrote, "My father was violent, but he was also at every game, play, and recital. He was an alcoholic, but he was sober at every premiere of every one of my movies, he listened to every record, he visited every studio. The same intense perfectionism that terrorized his family put food on the table every night of my life.
He added, "When I was nine years old, I watched my father punch my mother in the side of the head so hard that she collapsed. I saw her spit blood. That moment in that bedroom, probably more than any other moment in my life, has defined who I am."
"That when I was big enough, when I was strong enough, when I was no longer a coward, I would slay him. I paused at the top of the stairs. I could shove him down and easily get away with it, I'm Will Smith, no one would ever believe I killed my father on purpose. I'm one of the best actors in the world. My 911 call would-be Academy Award level"
---