'Wizkid Is The Greatest Of All Time' – Singer Skales Declares
Written by MAX FM on December 18, 2018
Skales and Wizkid have been through the messiest feud but this has not stopped the former from recognizing the latter's genius.
Nigerian rapper Skales took to his Instagram to declare Wizkid as the "greatest of all time".
He wrote:
"@wizkidayo the greatest of all time(I don't care wat none of ya say) my family nothing can break this bond ever love you today and forever my bro"
And in another post, added,
"After 6 years me and my bro @wizkidayo got to perform again ….the love is too mad my bro wiz is a legend and I love him."
And this comes years after the duo feuded over the authorship of Wizkid's earliest songs.
Fans are super glad that they have put their differences aside and mounted the stage together.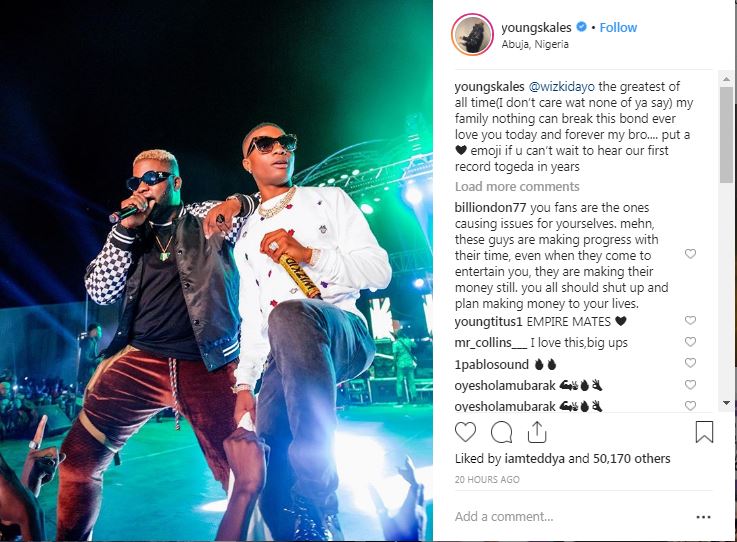 ---