Xenophobia: Comedian Ayo Makun, comes after Nigerian Leaders over inability to sanction South Africa.
Written by AaronWeb on September 5, 2019
Filmmaker and comedian, Ayo Makun took to his Instagram page to share his thoughts on the recent xenophobic attacks on Nigerians in South Africa. While everyone is expecting Nigeria to take a decisive measure on South Africa, such as sanctioning them, the comedian stated that most of our leaders are stakeholders in South Africa, and have sold our privileges to them over time in selfish investments over there.
He wrote:
So many toothless barking dogs that will never bite…. you know why? Many of them are stakeholders in the South African businesses that they stole our money to be a part of in Nigeria.#sanctionsouthafrica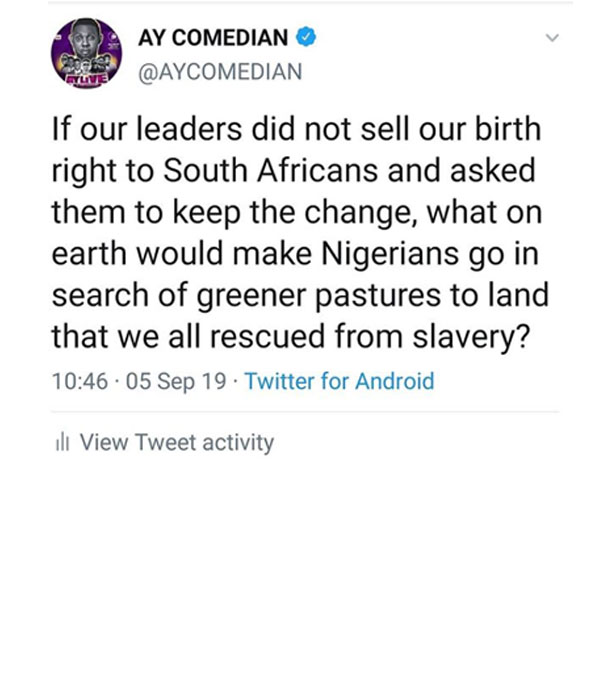 ---