2face's babymama pero celebrates daughter's 16th birthday
Written by maxfmeditor2 on April 27, 2022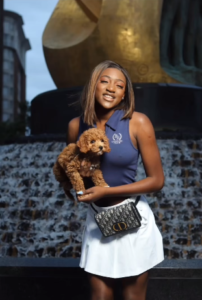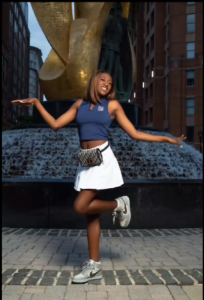 Pero Adeniyi penned down a heartwarming tribute for her daughter as she celebrates her 16th birthday today, 27th April 2022.
In the lengthy post shared on her Instagram page,
Pero Adeniyi said their lives have never remained the same since their daughter Ehikowoicho arrived on earth.
Pero Adeniyi expressed love for her daughter and gushed over her beautiful qualities, adding she is proud of the woman she is gradually becoming.
In her words:
"Ehikowoicho, Morolayo, oluwashemilogo Sixteen years ago you arrived on this planet, and our lives have never been the same. Here are my thoughts for you, today, as you celebrate your Sweet 16. I am so proud of you. I love the woman you are on your way to becoming. I love your strength, and your fortitude, your strong sense of right from wrong, and your belief in fairness and order".
"I love your fantastic humour as well as your sense of self. I love that you challenge yourself, push yourself, work hard and are accomplishing so much through those qualities. I love your confidence and that independent nature of yours".
"I love your silliness and sense of fun. I love most of all that I get to be your mom, and watch you grow and blossom into this person you are. I am constantly in awe of just how amazing you are.Know always that you are loved".
"I am so grateful for you today, and every day. I am grateful for your laughter, for your making me laugh, for your stories and sharing little parts of your life with me, for your hugs, for your silly texts, for all those things you do that make my days better. You have changed my life in so many ways, and made this journey so much more amazing than I could ever have imagined. Happy Birthday my lovely daughter, I love you more than words could ever express. My Ehibenzyyyyyyy ".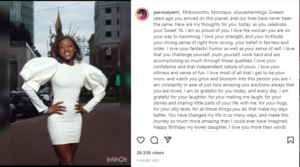 ---