ABBY DE LA ROSA IS PREGNANT AGAIN
Written by Max1023fm on June 7, 2022
American actor and TV host Nick Cannon's baby mama Abby De La Rosa is expecting another baby nearly a year after welcoming a set of twins.
The DJ took to her Instagram page to share the good news with a photo and short video showing her sitting on a bed with decorative balloons behind that had the words "BABY," a photo she captioned with "I'M PREGNANT, another set of twins?"
De La Rosa however didn't reveal who is responsible for the pregnancy, but she implored fans to follow her on another social media platform for all the exclusive content and to answer their questions.
The news comes less than a year after Nick and De La Rosa welcomed twins Zion Mixolydian and Zillion Heir.
Just so you know, Nick Cannon is a father of eight, as he is dad to ten-year-old twins Monroe and Moroccan with ex-wife Mariah Carey, four-year-old Golden 'Sagon' and thirteen-month-old Powerful Queen with Brittany Bell, and almost a year-old twins, Zion Mixolydian and Zillion Heir.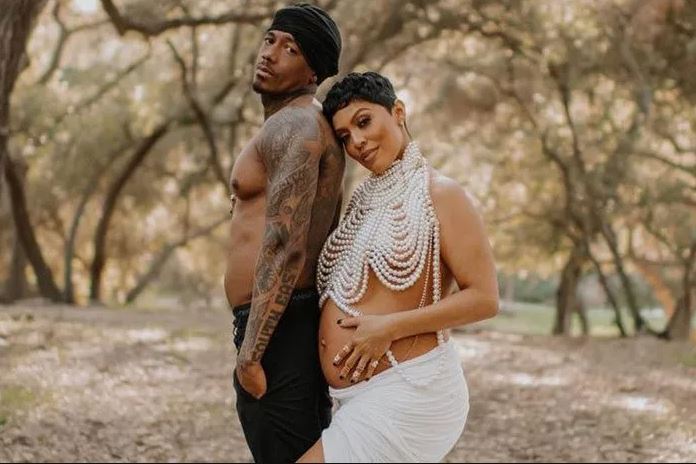 Tragically, Zen, whom he shared with Alyssa Scott, died in December at five months old, after a battle with brain cancer.
Nick Cannon also recently announced that he is expecting his eighth child with Brie Tiesi.
In a recent interview, while speaking with Men's Health Mag, the 'Wild 'N Out' host had to put to rest the idea that he can't possibly be actively showing up for all of his children.
Nick Cannon said, "Contrary to popular belief, I'm probably engaged throughout my children's day, more often than the average adult can be."
He explained further that part of his daily routine is creating space for all of his children, whether they are physically in his presence or not. He attributes his ability to do so to the flexibility of creating his own work schedule.
---