Actress Adusua Etomi Bags An Honorary Award
Written by maxfmeditor2 on September 7, 2022
Nollywood Actor and singer Adesua Etomi Wellington, celebrates her Honorary degree from the University of Wolverhampton in UK.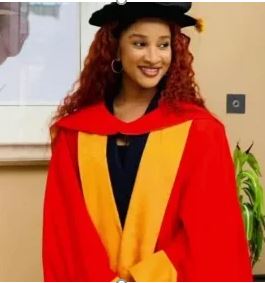 Adesua Etomi made the announcement to her fans and well wishers via her Instagram handle on Tuesday 6th September. For her contribution to the creative industry, she was awarded a Doctor of Arts as an honor to her phenomenal contributions to arts and culture.
This Honorary award was presented by the University of Wolverhampton to people who have made a significant contribution in their field of expertise. The University's graduation ceremony was held on Monday 5th September 2022 at the Grand Theatre, Wolverhampton, England.
She was grateful to be honored with such an award from her alma mater. See what her gratitude text looked like below:
"Not of him that willeth or runneth but of God that shows mercy
Dr Susu in the building. 😎😎😎💃🏽💃🏽💃🏽
Focus on your own race and keep your eyes on the orchestrator of your life's journey.
It was an incredibly special day. Thank you to Alma mater @wlvuni for this huge honour and to my wonderful family and friends. My son was also there and it meant the world to me. Giving a shoutout to the love of my life, who is always cheering me on @bankywellington
😍😍😍😍❤️❤️❤️❤️"
Dr Adesua Etomi Wellington, had enrolled in this same school for her first degree in Drama and Performance that ran through the period of 3 years (2006 – 2009). Susu as her husband fondly calls her graduated with one of the best result in her department.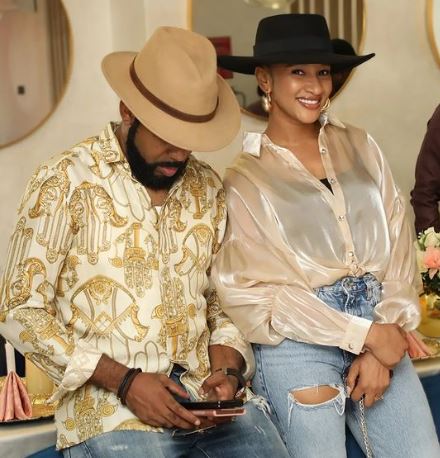 During her speech, Adesua mentioned that her experience during her first degree with the university was life changing as well as the foundation on which her career has been built so far.
Banky W (her husband), her friend Jumima Osunde and her son Zaiah were all present at the graduation ceremony to celebrate and enjoy the moment with her.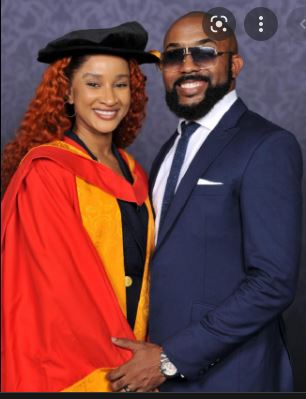 Congratulations to the new Dr Adesua Etomi, wishing her the best as her in all her endeavors.
---