PORTABLE REACTS TO HEADIES AWARDS
Written by maxfmeditor2 on September 6, 2022
Habeeb Okikiola, commonly known as Portable (Zazoo), a well-known and contentious Nigerian musician and composer, responded to the Headies Award Winner in the category that he was previously excluded from and unable to compete in.
Along with artists like Fave, Magixx, and Ugoccie, Portable was nominated in the category of Rookie of the Year and the Best Street Hop Artiste.
After a video of him became viral online and he claimed to be the creator and one of the sponsors of the notorious cult and robbery gang (the 1million boys' group), he's nomination was disqualified.
See Full Story Here:
https://www.max1023.fm/watch-reactions-as-headies-awards-disqualify-portable-zazuu/
After the recent awards, Portable used his Instagram live stream to react when the winner of the award he was due was announced. And according to his statements, he is utterly dissatisfied with both his disqualification and his defeat by Goya Menor, who took home the Best Street Hop Artiste award.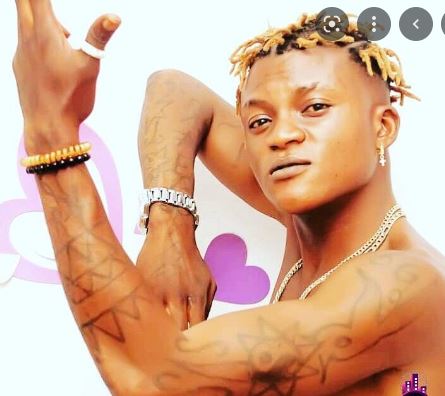 He found it particularly upsetting that he had to go on Instagram live the day after the event, on September 5, 2022, to discuss how much superior he was at producing street hip-hop songs and to claim that no one else should have won the Headies Award since he was the best in the business.
In his disappointment he mentioned that he doesn't have business with the person who won the street artist of the year. He said other this not pleasing. Here are his words:
"Wetin concern me with person wen dem give hmmm, street artist of the year, your song you, which song you sing, you sabi sing? Since wen you don sing that song, you sing another one wey blow? Dem carry street give you…"
https://www.instagram.com/reel/CiIWdwLrT25/?igshid=YmMyMTA2M2Y%3D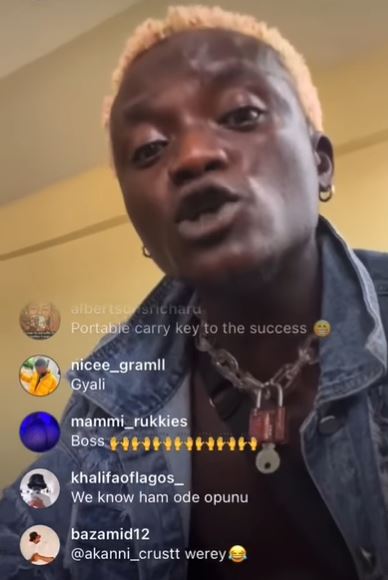 Do you think that Portable's reaction is in order or it is based on annoyance from the fact that he got disqualified from Headies Award before the event? Let us know in the comment section.
---