Actress Jemima Osunde Celebrates Adesua Etomi's Birthday With Touching Words…
Written by maxfmeditor2 on February 22, 2022
Jemima Osunde is a Nigerian actress, model and presenter. She gained exposure after playing Leila in the television series Shuga. Jemima no doubt has a lot to say about Adesua Etomi who has touched her in ways only her can explain.
Tolulope Adesua Etomi-Wellington professionally known as Adesua Etomi is a Nigerian actress and singer who has won the heart of many with her acting and now singing skills.
Jemima today used her post to sing out the praises of her friend turned sister Actress. Celebrating the birthday girl, she expressed her love for her friend and thanked God specially for making them cross path. She continued that their relationship has come to stay married or not. Her words below:
"Ain't no sister like the one I've got 😍💘

 

God makes no mistakes. He knew that someday somewhere, a young girl in Lagos was going to need you. He knew it!

 

Need you for her peace, to support her, to encourage her, to advice her, to yabb her well and also sing her praises, to wear by force matching fits with her, to be her driver and "drivee", to break boundaries with her, to set and achieve goals with her, to listen to her vent about work, men, the world and the characters not kissing early enough in K dramas 😭🤣. He knew she'd need you to give her hugs when she needed them, need you to feed her with all the sweet food in your house. Need you to watch all her cheesy shows with her and listen to her sing with all the wrong lyrics.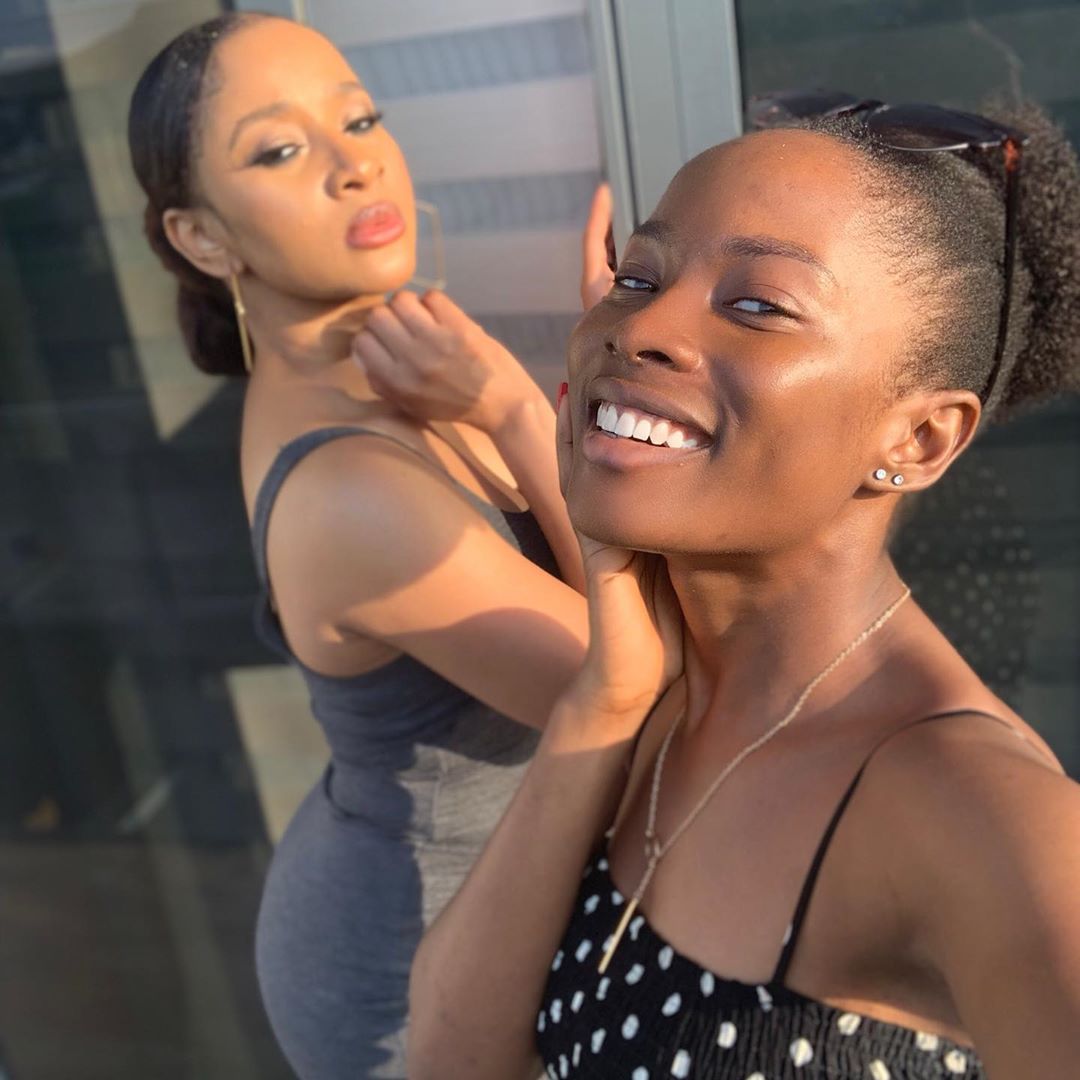 God knew exactly what he was doing when he created you and when he made our paths cross.

 

Thank you for not just being a friend but a SISTER!!!! Thank you for always backing your words up with actions! Thank you for not just saying it but SHOWING it that I'm important to you. Thank you for not just "meeting me half way" but DRAGGING ME ALL THE WAY when necessary 🤣😂🥲😂🤣🤣
I love you I love you I love you I love you!!! And it's still not enough! I wouldn't trade this for anything 😭❤️

 

I just want you to know that even when I marry, I won't stop bugging you 🤣😂🤣 so stop thinking that's your escape route. THERES NONE! YOU'RE STUCK WITH ME🥰😁💀❤️❤️❤️

 

Happy birthday to my favorite female millennial in the world 😍🥺❤️❤️❤️❤️

A high ranking officer 👮🏼😂🤣😂🙌🏾"
All of us @MaxFM wishes you a happy birthday Adesua Etomi
---