Alan Shearer Slams Liverpool over £75m Van Dijk Price
Alan Shearer has slammed the £75m transfer that will bring Virjil van Dijk to Liverpool in January, claiming the defender is not worth that kind of fee.
The Reds were left celebrating on Wednesday as they announced that Southampton's star would finally be joining the club after a protracted transfer saga.
The Dutchman in turn becomed the most expensive defender in history, taking the record previously set by Manchester City with the arrival of Benjamin Mendy.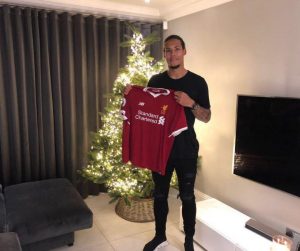 But Shearer, who began his professional career at Southampton before returning to Blackburn and later hoetown club Newcastle United, believes Van Dijk is severely over-valued.
"No, he is not worth it at all. Southampton could have named any price they wanted and Liverpool were desperate," the former England international told BBC Sport.
"As we have witnessed many times this season, Liverpool are in dire need of a centre-half. He is good, but £75m? No."
---