Alexis Sanchez Slapped With 16-Month Prison Sentence For Tax Fraud
Written by MaxFM on February 8, 2018
Alexis Sanchez Slapped With 16-Month Prison Sentence For Tax Fraud
Alexis Sanchez has accepted a 16-month prison sentence fir committing tax fraud during his time at Barcelona, although he will not spend time in jail.
Despite the verdict, the Chilean will not spend time in prison as he is a first offender and the sentence is less than two years – which crucially, in Spanish law, prohibits jail time.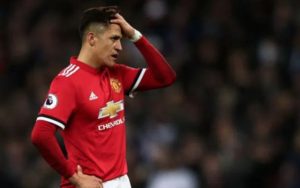 Barcelona star, Messi, was handed a 21-month jail term in 2016, but managed to exchange it for a €250,000 fine last year, while Mourinho paid to settle his and Calvaho was given a fine and a seven-month sentence.
Alexis joined Barcelona from Udinese in 2011 and spent three years with the Catalan side, winning a La Liga title as well as a Club World Cup under the guidance of Pep Guardiola.
He left to join Arsenal in 2014 and starred for Arsene Wenger's team until making the shock move to Old Trafford in January in a swap deal for Henrikh Mkhitaryan, despite it having appeared he would be joining Manchester City.
---