Biography
---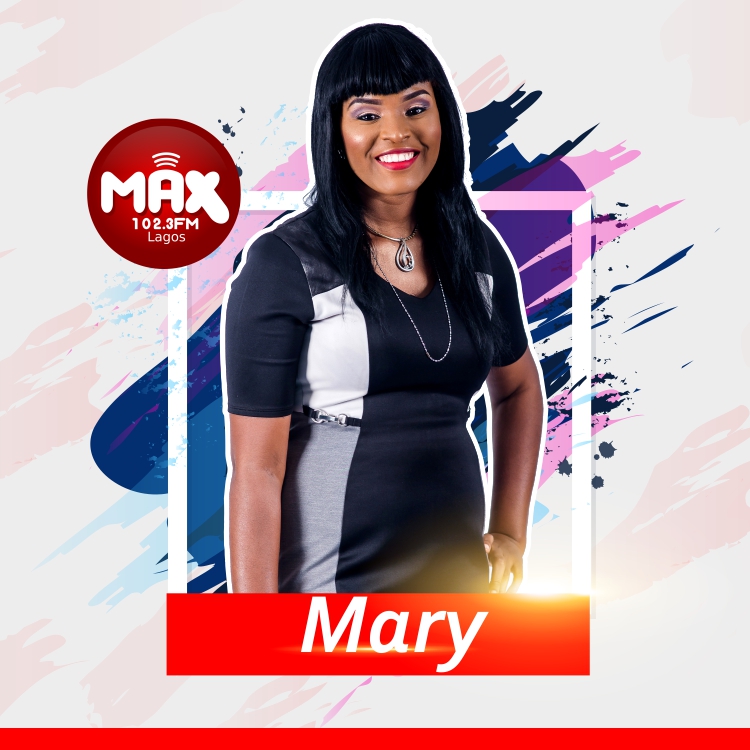 Mary Bashua-Alimi began her Broadcasting career, during her NYSC days in 2010, as the host of the reality show "Arise Nigeria" on TVC. She went on to reporting and presenting shows and events, as well as acting as the MC/Compere of the annual CBS Christmas Family Funfair.
In 2011, she cut her teeth as a Radio Presenter on Talk Nigeria, and then Box of Goodies; going on to produce and present Youth Connect as well as Who's Getting Married; all on Radio Continental 102.3FM. That same year, she became an announcer and the OAP on duty, working on several shifts from Monday to Sunday.
Mary Bashua-Alimi has produced and presented many shows and documentaries including the 'Continental Breakfast Show', 'Wetin Dey', 'Talk Nigeria' and, recently – 'Mellow World'. Besides her experience as a Broadcaster and voice talent, she has also sat as a member of committees for Events and Programme Planning.
LadyOMary, fondly known as the Solace Sister, loves writing, singing, translating, exploring, hosting events, modelling, voice acting, amongst others; and is an excellent researcher. Her followers are called the "Solacians" and she is very passionate about women, the youth and children. This talented broadcaster also has a blog www.ladyomary.wordpress.com on which she gives news updates and her opinion on varying issues. She can be reached via Twitter – @LadyOMary, Instagram – ladyomary1, Facebook – facebook.com/ladyomary1, or via email ladyomary1@gmail.com  
A Graduate of French Language, Mary Bashua-Alimi is the host of 'Mellow World', a magazine show on Radio Continental 102.3FM, which airs every weekday from 11:30AM – 2:00PM. A very original and unique styled concept of the Solace Calls has brought life to the midday belt on the radio station. Little wonder that she was named one of the 100 Women influencing Journalism in Nigeria, in 2015.
She is a winner of the Outstanding Presenter on the Midday Belt Award (2015), received at the Nigerian Broadcasters Merit Awards (NBMA) in February 2016. LadyOMary is also the current Best Radio Presenter in Nigeria, an award she received at the Nigeria Media Merit Awards (NMMA) in December 2016.