'Baby J Is A Surrogate Baby'- Kemi Olunloyo Slams Linda Ikeji Again
Written by MaxFM on September 18, 2018
Controversial blogger, Kemi Olunloyo has slammed Linda Ikeji again with claims that Baby J whom she just welcomed in Atlanta is a surrogate baby.
According to Kemi Olunloyo, the baby bump which Linda Ikeji was flaunting before she gave birth was a Moonbump.
Recall that when news of Linda Ikeji's pregnancy hit the internet, Kemi Olunloyo called her out with claims that the pregnancy is fake. Now, she's out buttressing her claims with a new social media post.
Kemi wonders why Linda, who could bug fans on social media with baby bump pictures, now shied away from filming the baby delivery process just as DJ Khaled did with his son Ashad.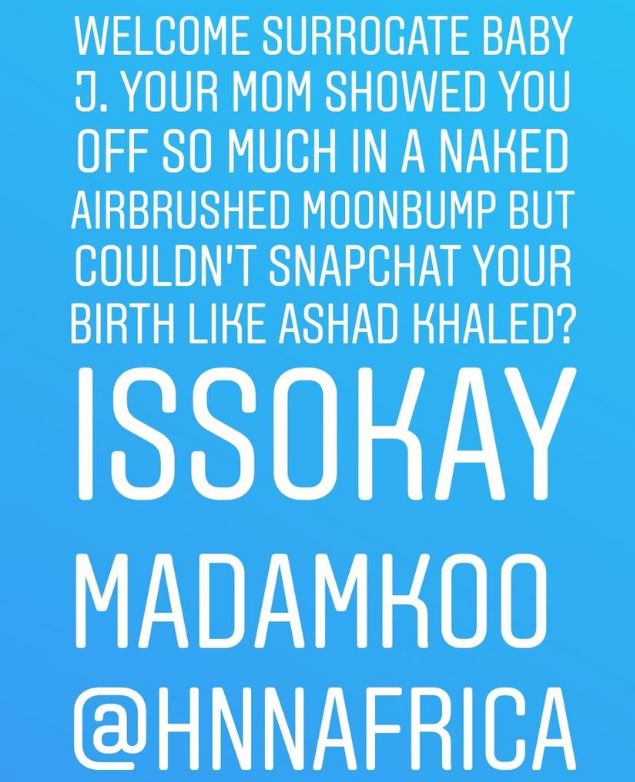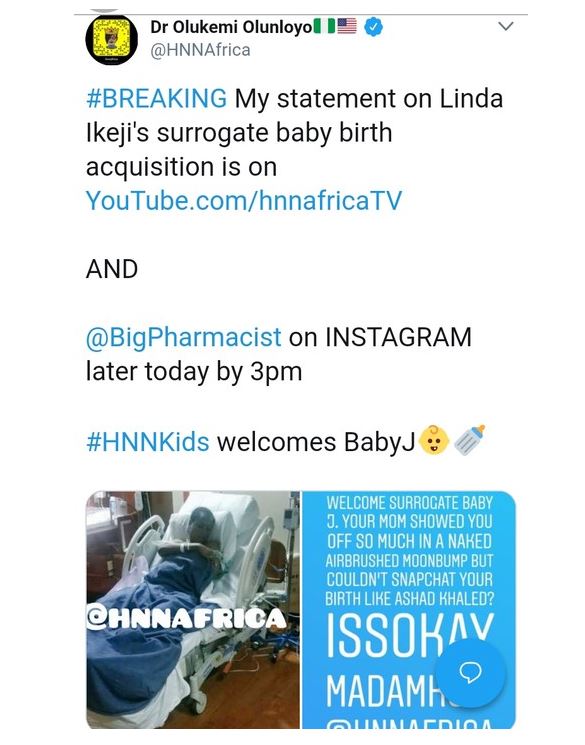 ---