Jude Okoye Likens Peter To The Biblical Prodigal Son
Written by MaxFM on September 18, 2018
Jude Okoye has taken to his Instagram page to liken his younger brother Peter to that of the biblical 'prodigal son'.
It all started when Paul Okoye of default group Psquare, share a photo of himself, his elder brother Jude and a friend with the caption 'M.E.N'.
Then a concerned fan queried Jude Okoye for feeling so comfortable with the disunity between his twin brothers, Paul and Peter Okoye.
Advertisement

Jude in replying him said:
"When the prodigal some left, did the father stop breathing or abandon the rest of the family? Opara iberibe kee you"
Read the exchange below between Jude and the fan:
Advertisement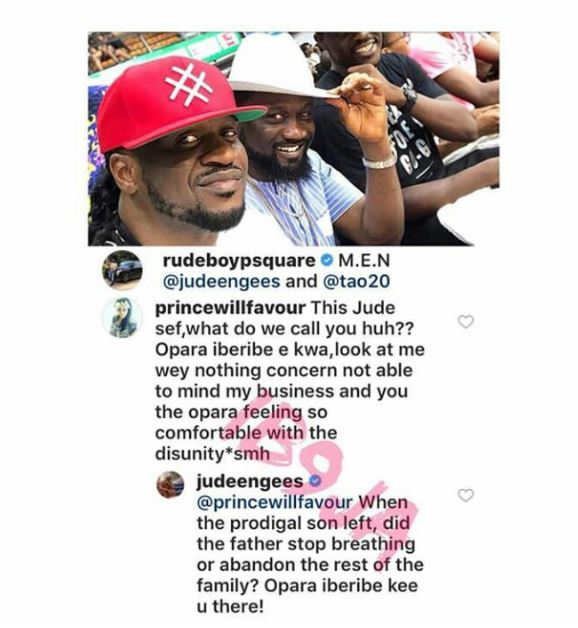 Advertisement

---