BBNaija's Tacha drags Seyi over shade
Written by maxfmeditor3 on September 8, 2023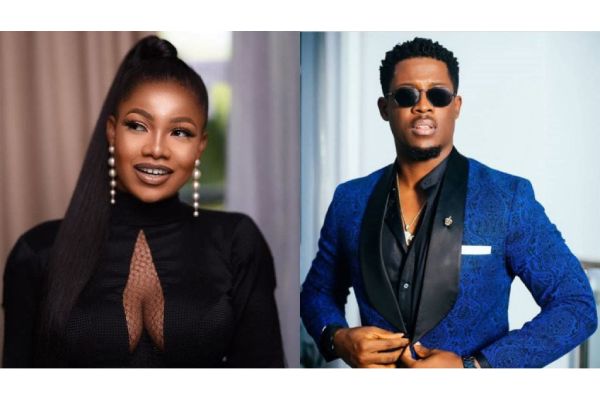 Former Big Brother Naija 'Pepper Dem' contestant, Tacha Akide, has expressed her thoughts about her fellow housemate Seyi Awolowo's recent comments about her.
Taking to her Twitter account, Tacha didn't hold back in her critique of Seyi, highlighting the opportunities the BBN platform provided for him. She pointed out that despite the second chance he received, there hasn't been much transformation in his life, and she hinted that he relies heavily on the legacy of his late grandfather for recognition.
Tacha also observed that Seyi had a golden opportunity to rebuild his reputation on the show but somehow veered off course, alluding to the idea that he mistakenly believes she envies his journey.
"And nothing has changed!!! Even with your Awolowo name and a rerun of the show you no still reach it!!! Dragging you not on a podcast but on my own show!! Snaiyeee You can't relate!!!
I was on my own lool. He did me an evil spirit unprovoked!! Like they have you another chance to be something in life!! But instead, you went in there to further derail yourself!! And I'm supposed to envy you?? Shey you dey whyne me mi".
"Running around the excuse of "OLD SCHOOL"!!! You're a sorry excuse of a man! Grooming sons to run trains in people's daughters and you think you're mentally OKAY? You're running mad na to naked remain!! And I go treat your f*CK up on @bigfridayshow Tomorrow!! E go sure for you".
Seyi throws shade at Tacha
reported that Seyi, who just recently got evicted from the BBN house, had stirred the pot with some direct shade at Tacha.
Before Seyi's eviction from the BBN house, Tacha was notably one of the vocal individuals who advocated for his departure. Her social media posts and comments during his time on the show proved that she wanted him gone from the house.
Upon Seyi's eviction on Sunday night, Tacha took to her Twitter account, posting a video praising God.
In response to this, Seyi, in an interview, showed a sarcastic level of sportsmanship. He acknowledged Tacha's role in promoting the show.
Seyi stated, "Shout out to Tacha for promoting the show. Even if you thought they called you."
---