Beyoncé Models Shorts and $10K Saint Laurent Boots on Private Jet with JAY-Z
Written by MaxFM on December 12, 2017
Beyoncé Models Shorts and $10K Saint Laurent Boots on Private Jet with JAY-Z
Famous American Singer, Songwriter, dancer and actress, Beyonce Giselle Knowles-Cartel professionally known as Beyonce and husband Jay-Z both took to Instagram earler today to share pictures of them posing in the cabin of a private jet.
The power couple glared toward the camera like seasoned rockstars just weeks after the rapper admitted to infidelity during a brutally honest interview published in New York Times.
Jay Z looked comfortable in a white sweatshirt and matching pants, with a vibrant orange baseball cap on his head.
Beyonce's toned and tanned legs were on full display in a pair of thigh-grazing black shorts with pieces of denim fabric dangling against her legs.
She tucked a light grey T-shirt with a colorful graphic into the waistband of her shorts, highlighting her slender waistline and perky posterior.
The Crazy In Love vocalist tied a long white belt around her hips and wore a plethora of gold accessories around her neck.
Her long blonde hair was worn straight and cascaded down her back nearly touching the tops of her knee-high silver boots. The boots is a product of Saint Laurent worth $10,000.
Beyonce carried a small black and gold purse by her side in addition to carrying her white iPhone in one hand.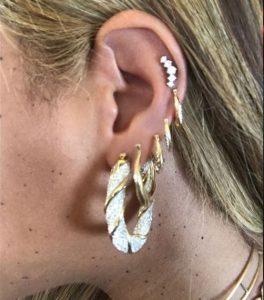 Meanwhile, after weathering a cheating scandal, Beyoncé and JAY-Z are still "Crazy in Love" thanks to their 5-year-old daughter Blue Ivy.
"If it's wasn't for Blue Ivy, they might not be together," an insider told PEOPLE earlier this month of the couple, who worked through their issues in therapy. "It took them years to get to the point where they are now."
"It was very rough for them to stay married," the source added. "It took Beyoncé a long time to trust again. She was struggling to move on and forgive. But keeping her family together was very important."
Just two months before purchasing an $88 million Bel Air mansion, the two expanded their family even more — welcoming twins Rumi and Sir. "Having more babies together made them even closer," added the insider. "[They] are very proud that they overcame huge marital issues and happy they were able to move on as a family."
https://www.instagram.com/p/Bclw-WCnJgH/?taken-by=nealfarinah
---