Chelsea Bounce Back With Comfortable win over Huddersfield Town
Written by MaxFM on December 13, 2017
Chelsea Bounce Back With Comfortable win over Huddersfield Town
Chelsea saw their fringe players step up as their manager rotated on Tuesday night against the Terriers, which bodes well for the rest of the season. Antonio Conte's men bounced back in style from defeat at the weekend with a very comfortable victory against a side who had won three of their previous four home league games.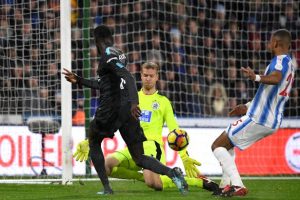 The Blues may have given up on the Premier League title, but a truly dominant display from some fringe players against lowly Huddersfield Town has shown that they are still taking this season seriously.
Antonio Conte admitted that the title race was over for his side after Saturday's 1-0 defeat against West Ham United, but he wanted to see improved finishing and a response from his wounded side.
Eden Hazard led the line with Willian and Pedro as the 3-4-3 formation that won the title last season returned.
Conte demanded to see improved finishing from his side but he had Alvaro Morata missing out due to a back injury, so it was his fringe players who stepped up, with Willian getting a goal and two assists.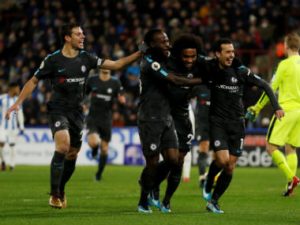 Tiemoue Bakayoko's run into the box caused havoc for the opener, while Pedro also netted with a stunning strike to make it 3-0 after Willian scored his first header in the Premier League.
It was these forgotten men who were decisive as Chelsea dominated to get a 3-1 win at the Kirklees Stadium, where Manchester United lost and Manchester City struggled.
David Wagner's men will be disappointed with their display as they looked more like a Championship team than a Premier League team on the night, but Conte's fringe players took full advantage to stake their claim for more starts.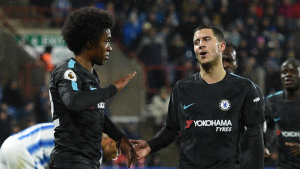 Chelsea are going to rotate heavily all through the winter period, but when the dust settles and the schedule gets lighter, these players will be fighting for spots in the side against Lionel Messi and Co. after drawing Barcelona in the Champions League.
Willian has improved in recent weeks and is giving Conte a reason to abandon the 3-5-2 and switch back to the 3-4-3 alongside Hazard and Morata. Pedro hasn't got going after dealing with injuries this season.
Meanwhile, Bakayoko has been criticised more than anyone else, but his display was great all night. His first touch of the game was to hit a lovely cross-field ball to Victor Moses which set the tone for his evening.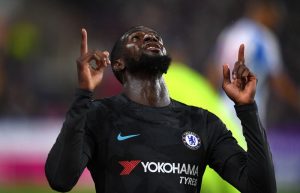 The 23-year-old put in a display that may see him put an indifferent two months behind him in a Chelsea shirt, as that sluggish stretch seemed to weigh heavily on his shoulders. Bakayoko also has dealt with constant comparisons to Nemanja Matic, who left for Manchester United for £40 million, with the fee being reinvested in the former Monaco man.
For Bakayoko, it has been a case of needing that time to adapt to English football and his responsibilities at Chelsea.
Conte has previously complained about the size of his squad, which has undoubtedly been one of the factors that has seen the side's title defence ended so early, but in some positions he can be thankful.
Chelsea were so dominant that they had to bring on teenage sensation Ethan Ampadu therefore offering him a Premier League debut. At 17 years and 89 days old, he became the club's second youngest to appear in the Premier League.
Pedro and Willian have proven that they have the required class, and they can be a force in the months to come.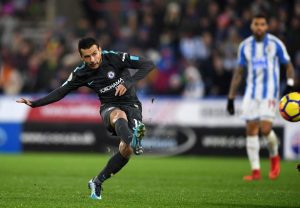 Chelsea have eight fewer points in the Premier League than they did last season, as they were mid-way through an incredible 13-game winning streak, but they can still achieve glory in all three cup competitions.
The season isn't over for Chelsea, and the fringe players have provided Conte with a reason to be hopeful that he can still win something important.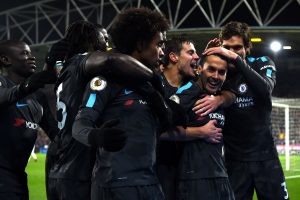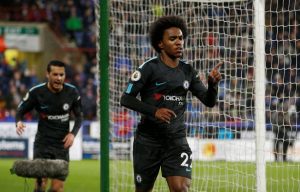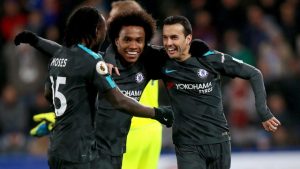 ---