Chelsea v Barcelona preview: Blues Look To Continue Good Fixture Record
Written by MaxFM on February 20, 2018
Chelsea v Barcelona preview: Blues Look To Continue Good Fixture Record
Chelsea will be looking to improve their good record against Barcelona when they meet in the first leg of their Champions League last-16 tie on Tuesday.
Antonio Conte's side have won just four of their previous 12 matches in all competitions while La Liga leaders Barca have only lost once all season.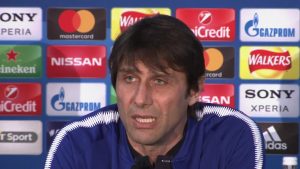 However, Chelsea have fared well in recent meetings with Barcelona.
The Premier League side are unbeaten in their last seven Champions League games against Barcelona. They also beat them in the semi-finals in 2012 on their way to winning the trophy.
Following the 4-0 win over Hull on Friday night, Conte admitted he has been kept awake planning how to beat the free-flowing La Liga leaders.
"In these days after the game in the FA Cup, I must be honest… it was a bit difficult to sleep well," he said.
"When you have to play this type of game, you have to prepare. You have to prepare everything. You have to prepare big things, but the smaller details too.
"They can move a result a lot of the time. We have an idea. We have a plan in our heads. I think that, in this specific moment, it's very important to pick the players who are at the top of their form and then try and do our best to win the game."
Team news;
David Luiz and Tiemoue Bakayoko are injury doubts for Chelsea but Marcos Alonso is set to return.
Nelson Semedo is suspended for Barcelona while Philippe Coutinho is cup-tied, having played for Liverpool earlier in the season.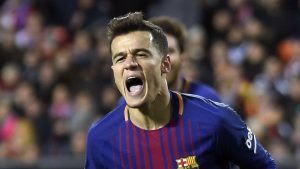 ---