#BBNaija: Juliet Ibrahim Reacts To New Pairings
Written by MaxFM on February 20, 2018
#BBNaija: Juliet Ibrahim Reacts To New Pairings
A new plot twist was introduced yesterday as the housemates were told to choose new strategic partners.. This time, it was the male folks that chose.
The rule was; "They cannot be paired with someone they've been paired with before." This rule applied to everyone but Lolu and Cee – C, who remained paired together.
The girls were seated with flowers, while the guys were blind folded and told to pick numbers. The blind folds were later removed and they were then asked to pick a new strategic partner, different from their former ones.
Here's how they picked:
– Miracle picked Anto
– Rico Suavey picked Bam Bam
– Angel picked Ahneeka
– Tobi picked Alex
– Leo picked Ifu Ennada
– Teddy A had no choice but to pick Nina
In reaction to this, Ghanaian Actress, Juliet Ibrahim shared her thought, and she was of the opinion that Nina will also have sex with her new partner, Teddy A.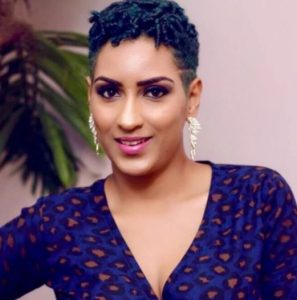 Recall, Miracle and Nina were caught on live camera having intercourse, and they also confirmed that they "indeed" did it.
In reaction to the new pairing, Juliet wrote on her Instagram: "Wahala Nina go sleep with Teddy too"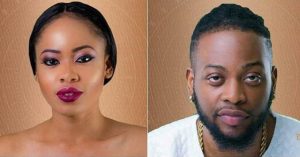 She got harsh replies from followers of the show.. Read the bitter exchange below;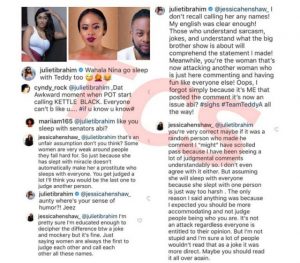 ---