Davido Fulfills Vow, Donates N250m Birthday Gift To Orphanages Across The Country
Written by maxfmeditor2 on February 16, 2022
David Adeleke popularly known as Davido has fulfilled his promise of donating his N250M birthday gift to orphanages across the country.
Davido during his birthday in 2021 raised N200M from his colleagues home and abroad as well as fans and highly influential personalities over 72 hours after he shared his account details on social media. He said his goal is to raise funds every year as part of activities to mark his birthday.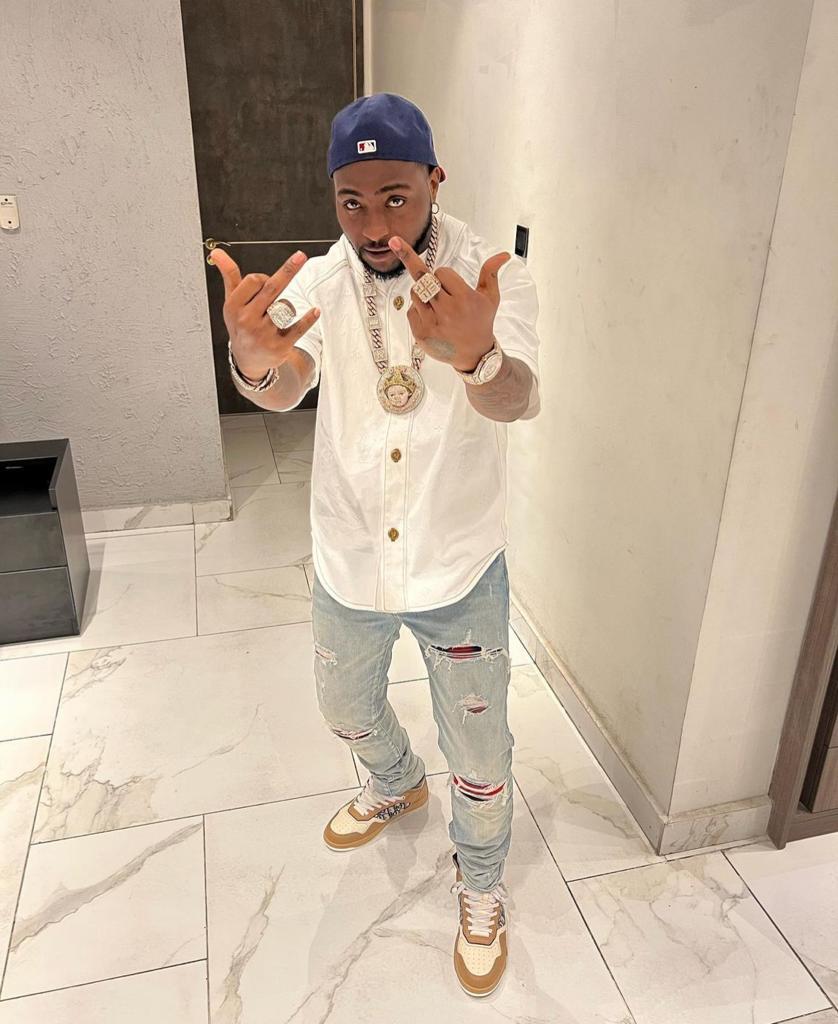 Recall that the music star vowed to ensure that the N250 million he donated to orphanages across the country gets to the children. He said in a statement, "So far, the total of N250,000,000 has been disbursed to 292 orphanages. As promised in my first statement, I have listed/attached the names and amounts disbursed to the various orphanages. In the spirit of transparency, I thought it wise to give you my loyal supporters, fans, friends and family an update in this regard.".
In the same statement released via his Twitter which he also posted on his Instagram story on Tuesday, February 15, 2022, the music star expressed gratitude to the committee that was set up to the purpose of disbursing the funds. He wrote, "I would like to say a big thank you to everyone that made this possible, the committee of high caliber and principled people who dedicated their time to ensuring this task was expeditiously carried out, my wonderful family, friends and well wishers. Thank you for your continuous support and love."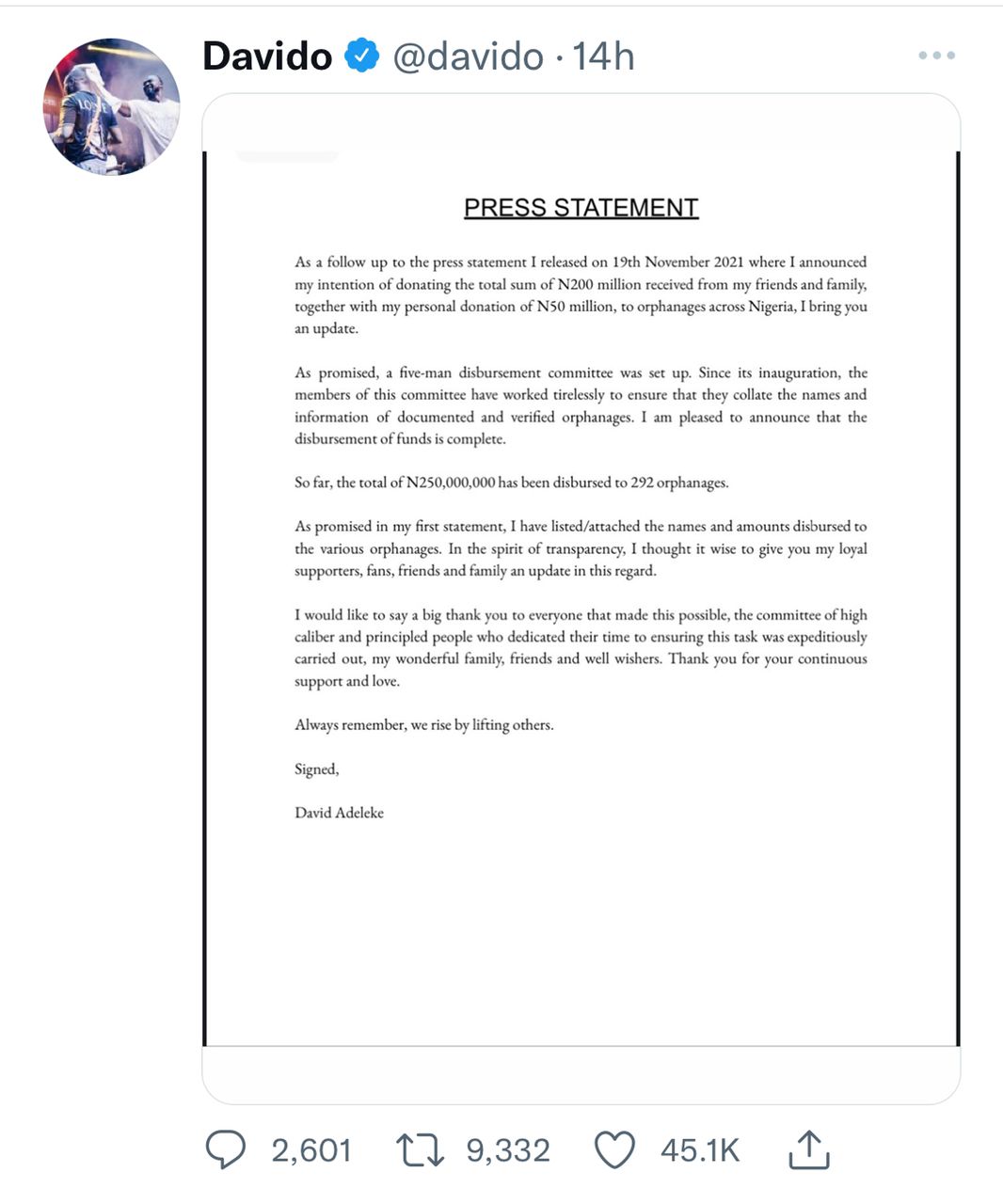 He prayed that his colleagues and friends would continue to support his benevolent act. Concludingly he said, "Always remember, we rise by lifting others."
God bless Davido for his benevolence!!!
---