Did you know Queen Elizabeth ordered for Cristiano Ronaldo's Jersey?
Written by Max1023fm on September 2, 2021
Queen Elizabeth has requested Manchester United reserve the first shirt signed by Cristiano Ronaldo, becoming the ONLY person the Queen has asked for an autograph of to sign.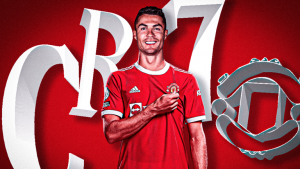 On September 1 2021, days after Manchester United first announced Cristiano Ronaldo's return to his home turf, a rumour began circulating on social media that Elizabeth II, Queen of the United Kingdom demanded a signed jersey from Cristiano Ronaldo, thereby requesting his autograph. However, this rumour is not confirmed yet.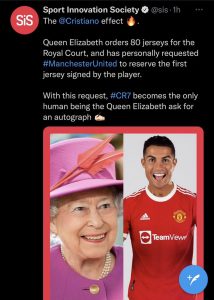 Cristiano Ronaldo who was just signed to Manchester United on the 31st of August 2021, Cristiano Ronaldo's return to Manchester United after 12 years has taken the internet by a storm. The player's return has had a number of fans claiming several 'facts' about the nature of his return
---