The English FA moves to probe Manchester Derby Tunnel Brawl
Written by MaxFM on December 12, 2017
The English FA moves to probe Manchester Derby Tunnel Brawl
The English Football Association (FA) has asked Manchester United and Manchester City for observations, after a tunnel row at Old Trafford on Sunday.
United manager, Jose Mourinho, was hit with an empty plastic bottle and had water squirted at him. He was also doused with milk from a flying carton, after he entered City's dressing room, to demand the players show "more respect".
Mourinho was confronted by goalkeeper Ederson, who made two terrific saves towards the end of the match and both men shouted at each other in Portuguese.
Advertisement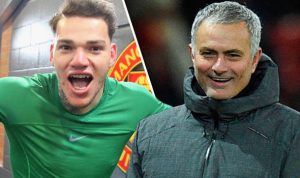 It is also understood that United players followed Mourinho into the corridor between dressing rooms, sparking the skirmishes. Some players tried to swing punches while police looked on in disbelief.
Pep Guardiola's assistant, Mikel Arteta, reportedly received a cut to the head which left him bleeding.
Advertisement

Old Trafford security staff were forced to disperse the rumpus, as United players blamed their City counterparts for 'rubbing their noses in defeat' by 'whooping and cheering'.
The incident was not included in referee Michael Oliver's match report, so the FA will now investigate.
The clubs have until December 13 to respond.
Advertisement

---