Zlatan Ibrahimovic has announced his arrival in Hollywood in style – by taking a full-page advert out in the LATimes.
Ibrahimovic has agreed a deal to end his career in Major League Soccer with LA Galaxy after deciding to call time on his spell at Manchester United.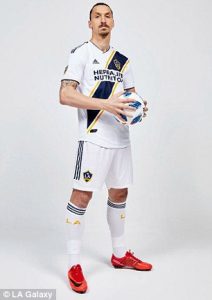 And though the city is used to big egos from movie star celebrities, they are unlikely to have encountered anyone like Zlatan before.
Los Angeles is not known for being a place totally in touch with the biggest names in football, with basketball, American football and NFL far more important.
But Ibrahimovic, 36, has shown there is no way he is going to be a shrinking violet stateside with his stunt to announce he is on his way.
He paid for an entire page in the LA Times, which was then published largely blank except for the simple message: "Dear Los Angeles, you're welcome".
Right at the bottom of the page Zlatan signs his signature alongside aGalaxy Letterhead.
A picture of Ibrahimovic roaring whilst wearing the Galaxy shirt is splashed on the back page of the paper along with the headline "He's hard to ignore".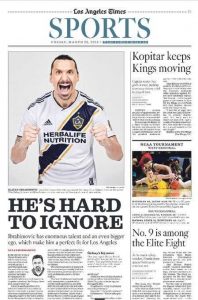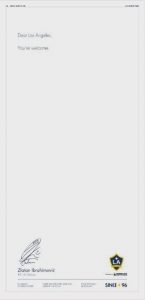 He also gave an interview to the LA Times, where he is asked whether LA is big enough to contain his personality.
He said: "If it's not, I'll make it bigger.
"After being in Europe, winning 33 trophies, playing in the best teams in the world, playing with the best players in the world, I wanted to come to the US and play my game there.
Watch the interview below…
---