INI EDO SPEAKS ON HER MOTHERHOOD JOURNEY
Written by Max1023fm on June 1, 2022
Nollywood actress Ini Edo has for the first time spoken about her experience as a mother and what she has had to put up with.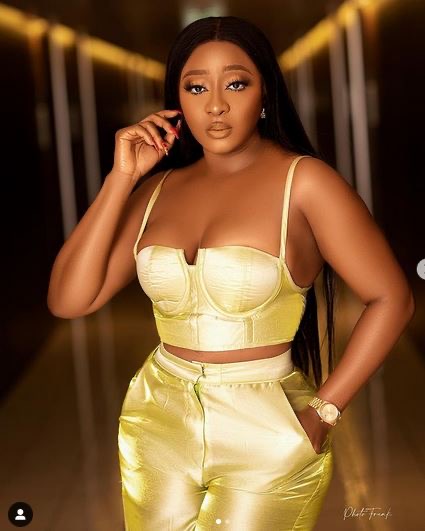 In a recent interview with her colleague, actress Lilian Afegbai, the mother of one noted that motherhood has taught her that she could actually love another human more than herself when asked how parenting has affected her.
Ini Edo added, "All of a sudden, somebody else is more important than yourself. I'm somebody who just really loves myself and my space. But then, you realize that before you start to think about yourself, you wake up in the morning and you're not thinking of yourself. You're thinking of your child."
The actress concluded by saying, "There's a consciousness that comes with the fact that you're responsible for somebody else's life."
If you would recall, the actress trended on social media in late 2021 after she announced that she welcomed a child through surrogacy.
She revealed writing, "Yes I do have a daughter and I had her through surrogacy. The Eggs are mine and so genetically she's my blood. I chose this path to fulfil my dream of becoming a mother. I still have a good number of eggs frozen in case I decide to do surrogacy again or carry my baby myself who knows. I was hoping to talk about her on her first birthday in a few months, but mischief-makers beat me to it and spoilt the beautiful story with lies."
Ini Edo also opened up about her past miscarriages, stating that her experience did not influence her choice of surrogacy for her child.
---