IOC Bans Russian Female Ice Hockey Players for Life Over Doping
Written by MaxFM on December 13, 2017
IOC Bans Russian Female Ice Hockey Players for Life Over Doping
The International Olympic Committee (IOC) has banned six Russian female ice hockey players from the Olympics for life over doping allegations linked to the 2014 Sochi Games, the ruling body said on Tuesday.
The decision came a week after the IOC banned Russia from next year's Pyeongchang Winter Olympics for what it called "unprecedented systematic manipulation" of the anti-doping system.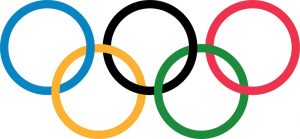 The IOC, however, left the door open for Russian athletes with a clean history of non-doping to be invited to compete in Pyeongchang as neutrals.
The Russian Team is disqualified from the Women's Ice Hockey Event and the International Ice Hockey Federation is requested to modify the results of the event accordingly," the IOC said in a statement on its website.
The IOC decision increased the number of Russian athletes banned for life from the Olympics over alleged doping violations at the Sochi Games to over 30.
The IOC did not disclose the nature of the hockey players' alleged doping violations. It also said it had closed a case against a seventh unnamed athlete without sanction.
Russia's Olympic Committee agreed earlier on Tuesday to support the athletes who choose to compete in next year's Winter Games in South Korea as neutrals.
---