Jennifer Hudson Sets To Launch New Talk Show
Written by maxfmeditor2 on March 4, 2022
Grammy, Emmy and Oscar-winning star is coming up with her own daytime talk show titled 'The Jennifer Hudson Show'.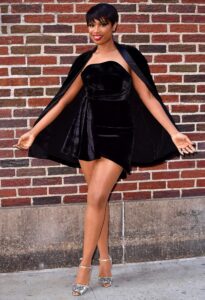 As per People magazine, Warner Bros. Unscripted Television and Fox Television Stations, on Wednesday, announced that Hudson will star in her own one-hour daytime talk show beginning in the fall.
Famous for her many talents, Hudson said that she is ready for viewers to get to know her as a person.
"I have experienced so much in my life; I've seen the highest of the highs, the lowest of the lows, and just about everything in between but as my mother always told me, 'Once you think you've seen it all, just keep on living,'" she said in a statement.
This announcement came a few days after she was ranked Entertainer of the Year by NAACP Image
---