KELLY CLARKSON REACHES DIVORCE SETTLEMENT WITH EX-HUSBAND
Written by Max1023fm on March 10, 2022
After a bitter divorce battle, American singer Kelly Clarkson and her talent manager ex-husband Brandon Blackstock have finally reached a divorce settlement.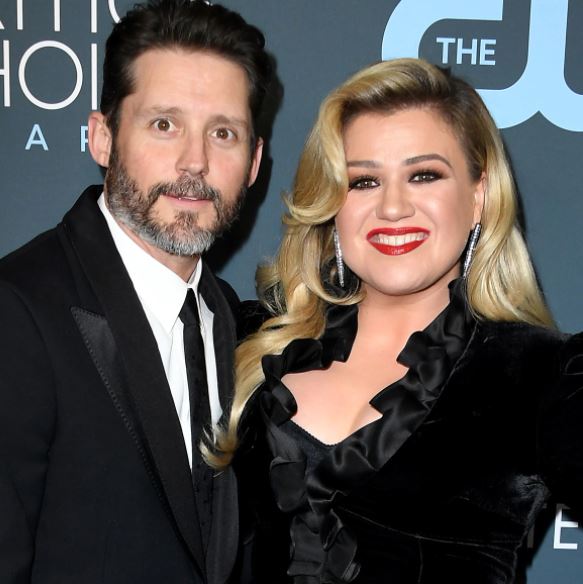 According to reports, the singer will pay him a one-off one point three million dollars, tax-free, she will also pay him one hundred and fifteen thousand dollars in monthly spousal support until January 31, 2024.
Advertisement

Brandon Blackstone was also awarded "farm cattle, livestock, stock dogs, and horses." Additionally, he'll be the sole owner of two Ford trucks, an ATV, several snowmobiles and other hunting equipment, as he will also keep a pair of luxury cufflinks, some Patek Philippe watches and a golf simulator.
Kelly Clarkson on the other hand will keep two of the former couple's properties in Montana. However, Brandon will be living in one of the homes until June and he is set to pay the singer two thousand dollars a month for the space. The pop singer also gets to keep the family pets, a flight simulator and multiple vehicles including Ford trucks and a Porsche Cayenne.
As regards their two kids, they have both agreed on joint custody, however, they will live primarily with their mother in Los Angeles.
Advertisement

Documents also say they've agreed on fully vaccinating their children against COVID-19, given that they will be traveling between their California home and Montana ranch, at least until June. Kelly will also be responsible for a monthly child support payment of over forty-five thousand dollars which started in February.
Kelly Clarkson filed for divorce from Brandon Blackstock in June 2020 after seven years of marriage citing irreconcilable differences.
Advertisement

---