"Make una no dey let innocent lovers of a guy and I mind jump o! Says Annie Dibia as she Denies Unfollowing Her Husbanhttps://www.instagram.com/p/CeLqcurqCsC/
Written by maxfmeditor2 on May 31, 2022
Annie Dibia the wife of popular musician had made a post refuting the claim earlier reported that she unfollowed her husband 2face Idibia.
Annie made a post hailing bloggers on how they were quick to jump into conclusions that something could actually be happening as a result of what they saw but did not verify. Continuing, she blamed the temporary glitch on Instagram.
https://www.instagram.com/p/CeLqcurqCsC/
She was surprised how she has been trending on social media on such short notice. She added that for a while she has been noticing the reduction of numbers on her followers before the recent occurrence with her husband. See her statement below:
"Jesu ooo. Na so una like bad news tire! Na wa o. Simple Instagram glitch, una don create story. Nigerian bloggers, I hail!"

Annie and 2face Idibia rekindled their vows a few months ago to commemorate their tenth wedding anniversary. Annie, who was popular for a time after admitting on one of the reality shows that she was ashamed to meet her husband first, and her first child is his fifth. This trended topic trended for a while.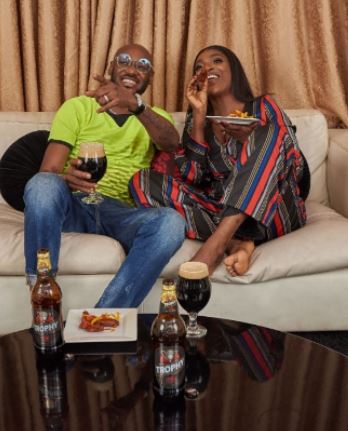 Still in shock as to how a glitch became a story, leaving her fans and everyone to wonder if she was hiding something or saying the truth
---