Marvel Studios: Black Panther 2 to be released on May 6, 2022.
Written by AaronWeb on August 26, 2019
The announcement was made at the Disney's D23 Expo on Saturday, August 24.
Director, Ryan Coogler will return to the franchise.
Black Panther 1 was released in 2018 and was a massive success and biggest solo superhero movie for Marvel in history. It was also the first black superhero movie.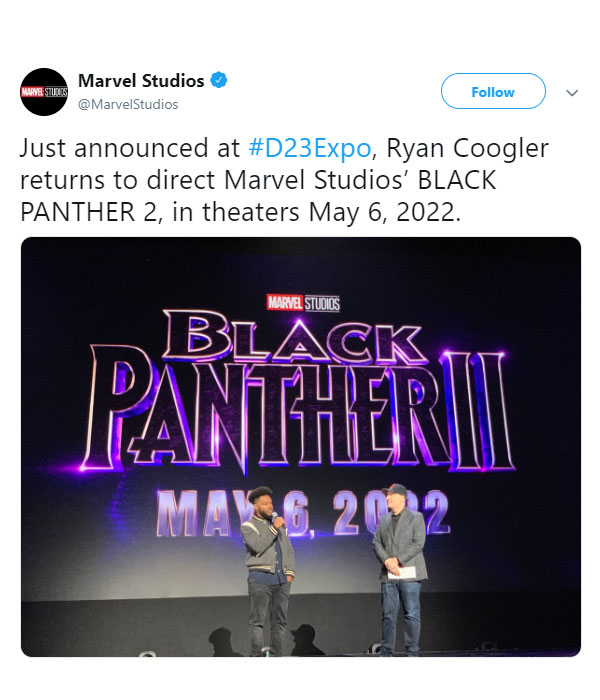 ---